"By George"
Paul McRae
Artist, Creative, Gallerist, Carver
Mixed Media, Sculpture, Woodwork
Going by the alias "By George", Paul McRae is the second son of a local Wellsford farming family. He found his passion for carving ancient swamp Kauri after a personal crisis led him through a doorway into a new world of creation and discovery. That first doorway opened into the studio gallery of the late Kerry Strongman at Jewellery For Giants, Te Hana Arts Factory. The gallery was home to an enchanted forest of giant swamp Kauri sculptures which were seemingly alive with emotion and spirit. It was then that George was invited to join the team of carvers. Over the next few years he found himself immersed in his new found passion - creating Taonga - that found new homes all around the world. George now creates his Taonga from his studio on the family farm and displays his work at the OWL Community Arts Hub in Wellsford, which he also manages. He recognises the privilege of working with ancient swamp Kauri, to breathe new life in and create one of a kind intuitive carvings that enchant our days.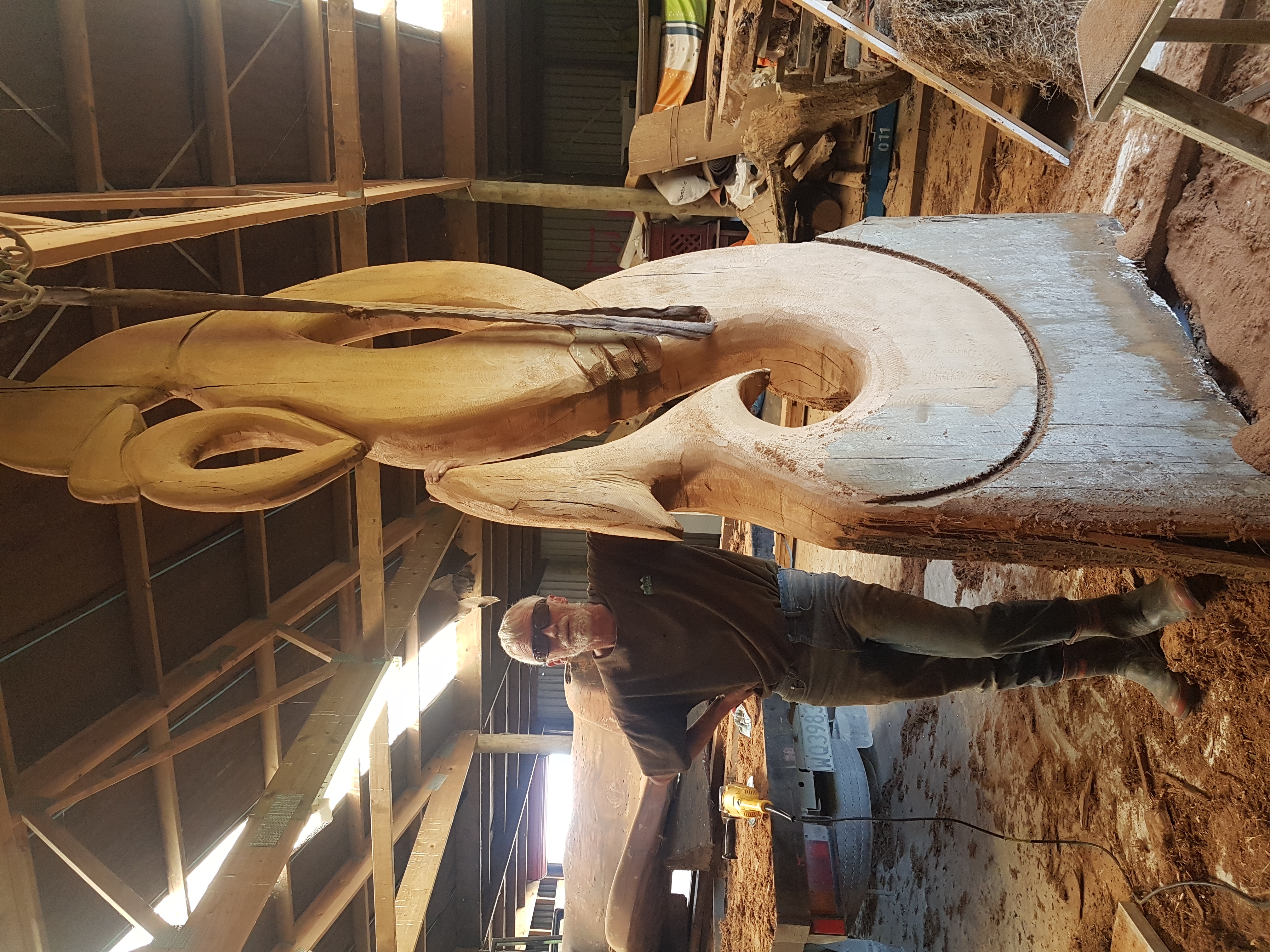 Manaia, Guardian of the Sky, Land and Sea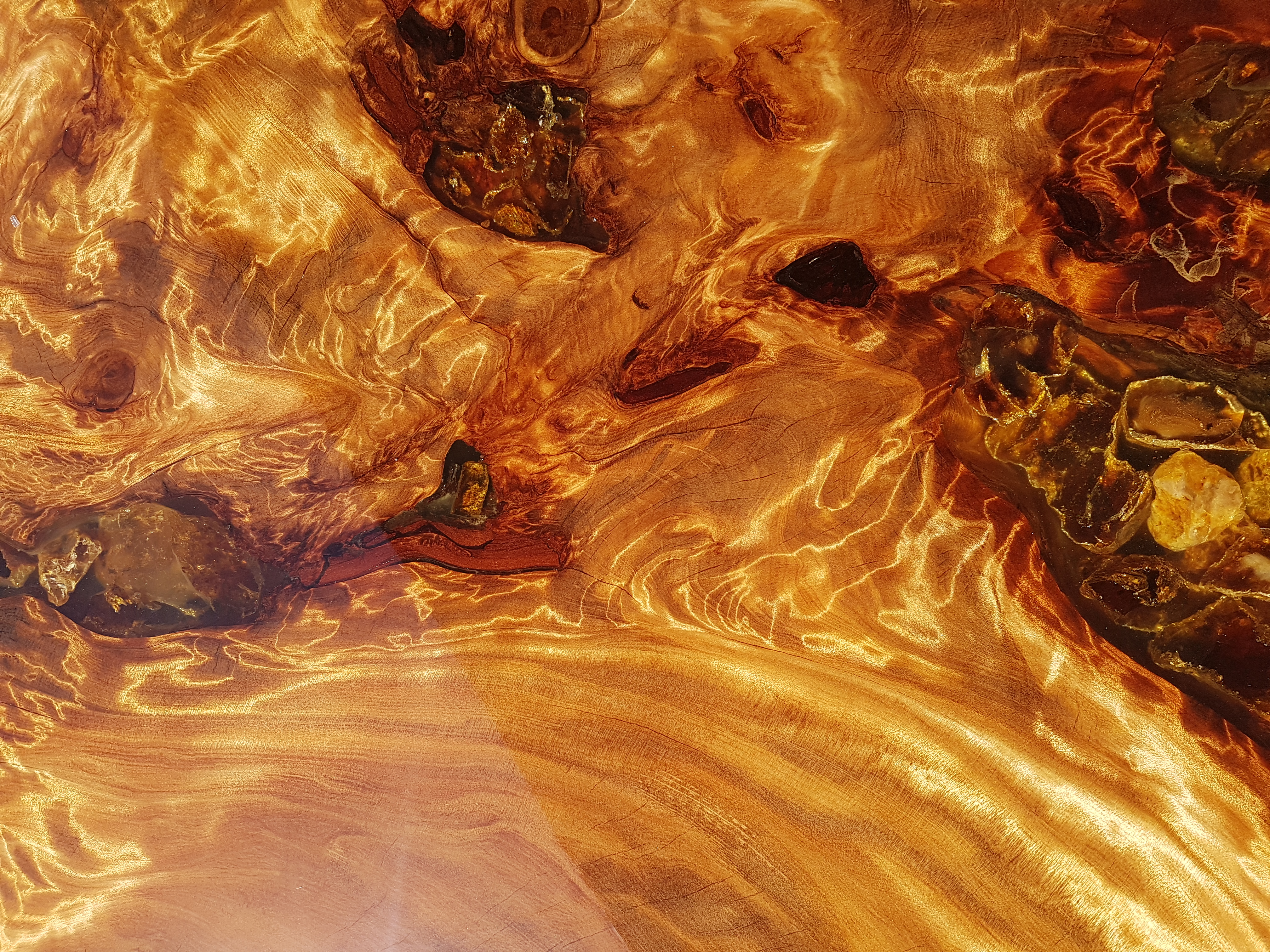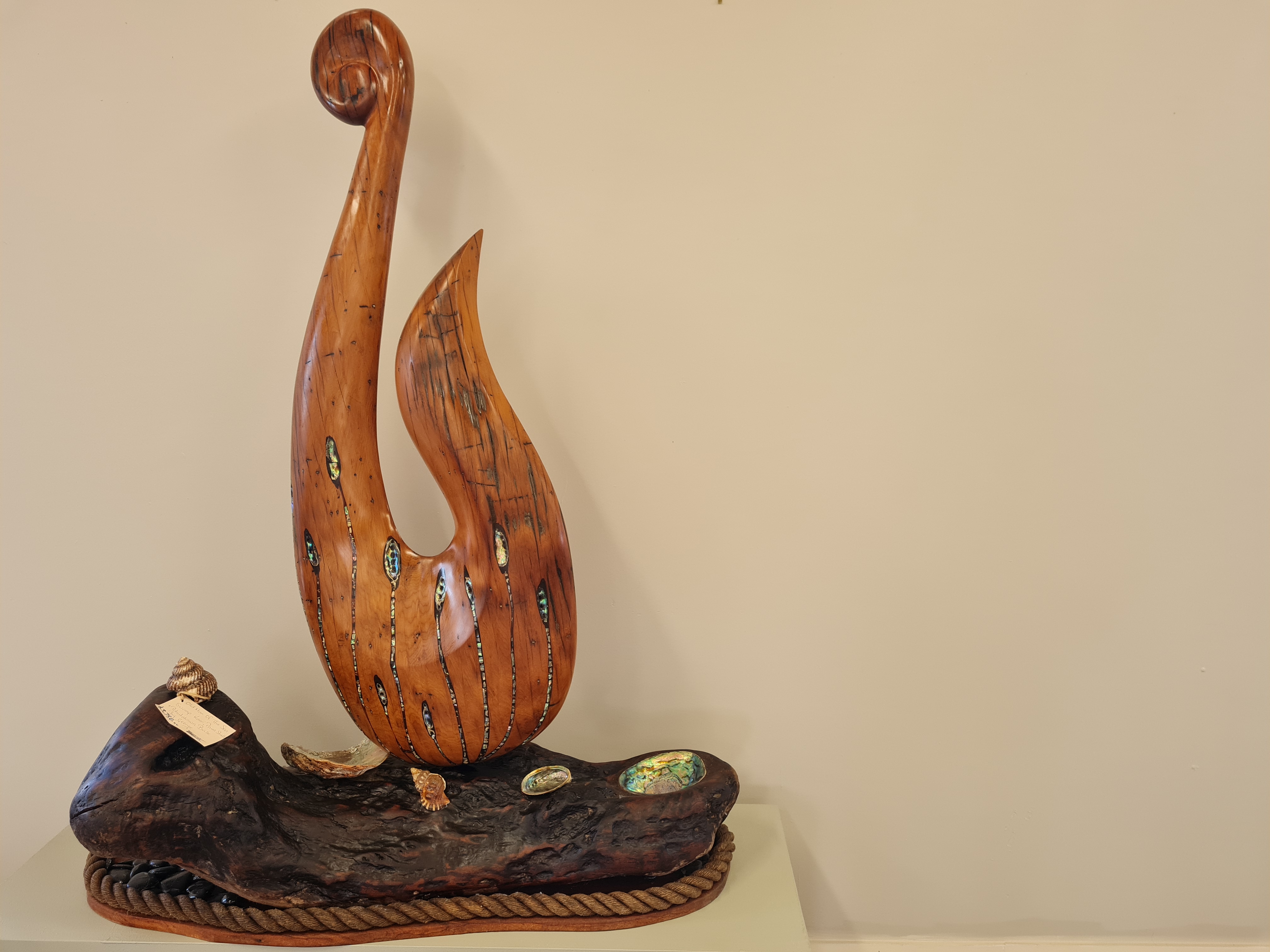 Old Man of The Sea - Kauri with Paua Inlay and Pohutakawa Base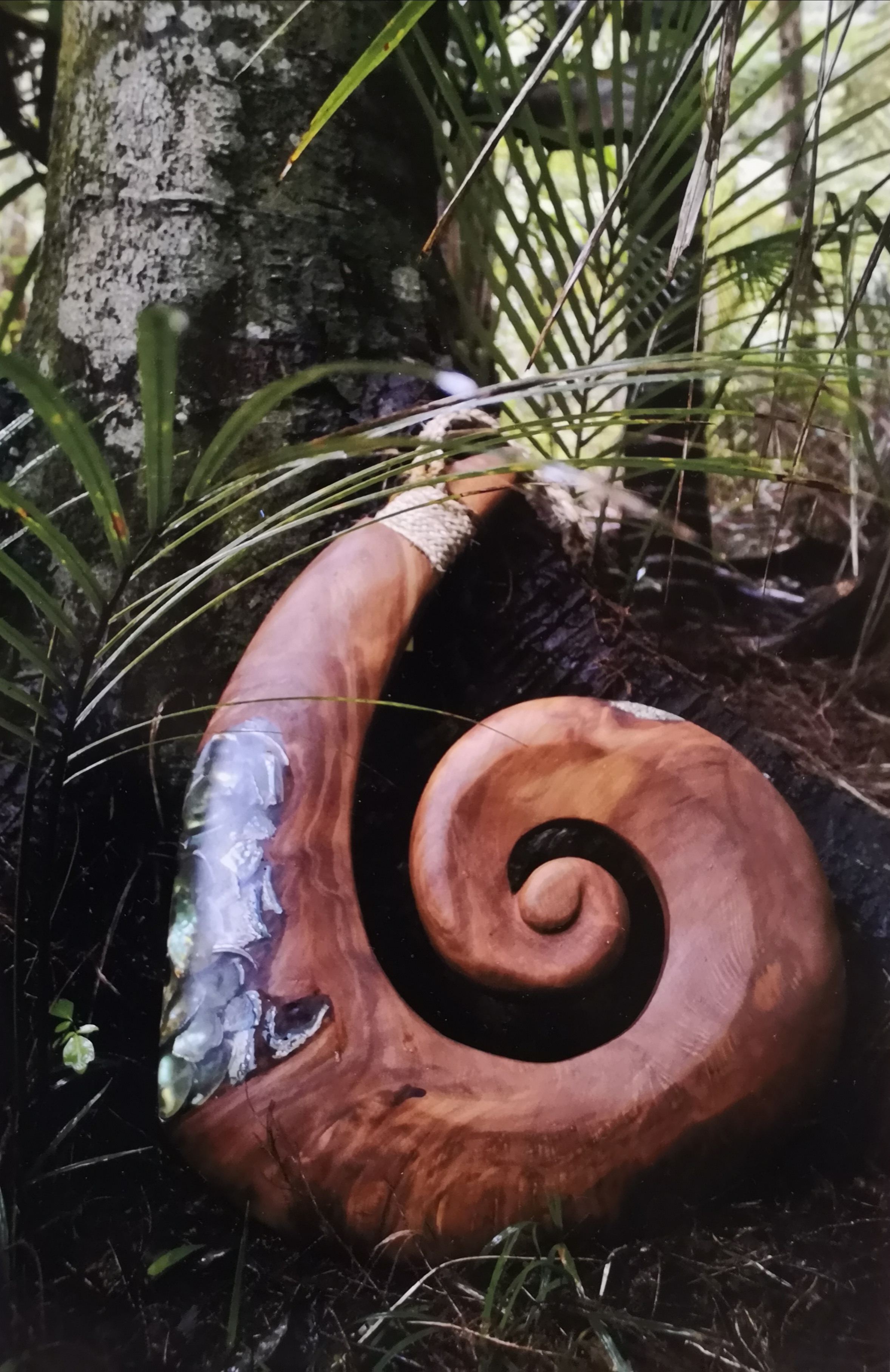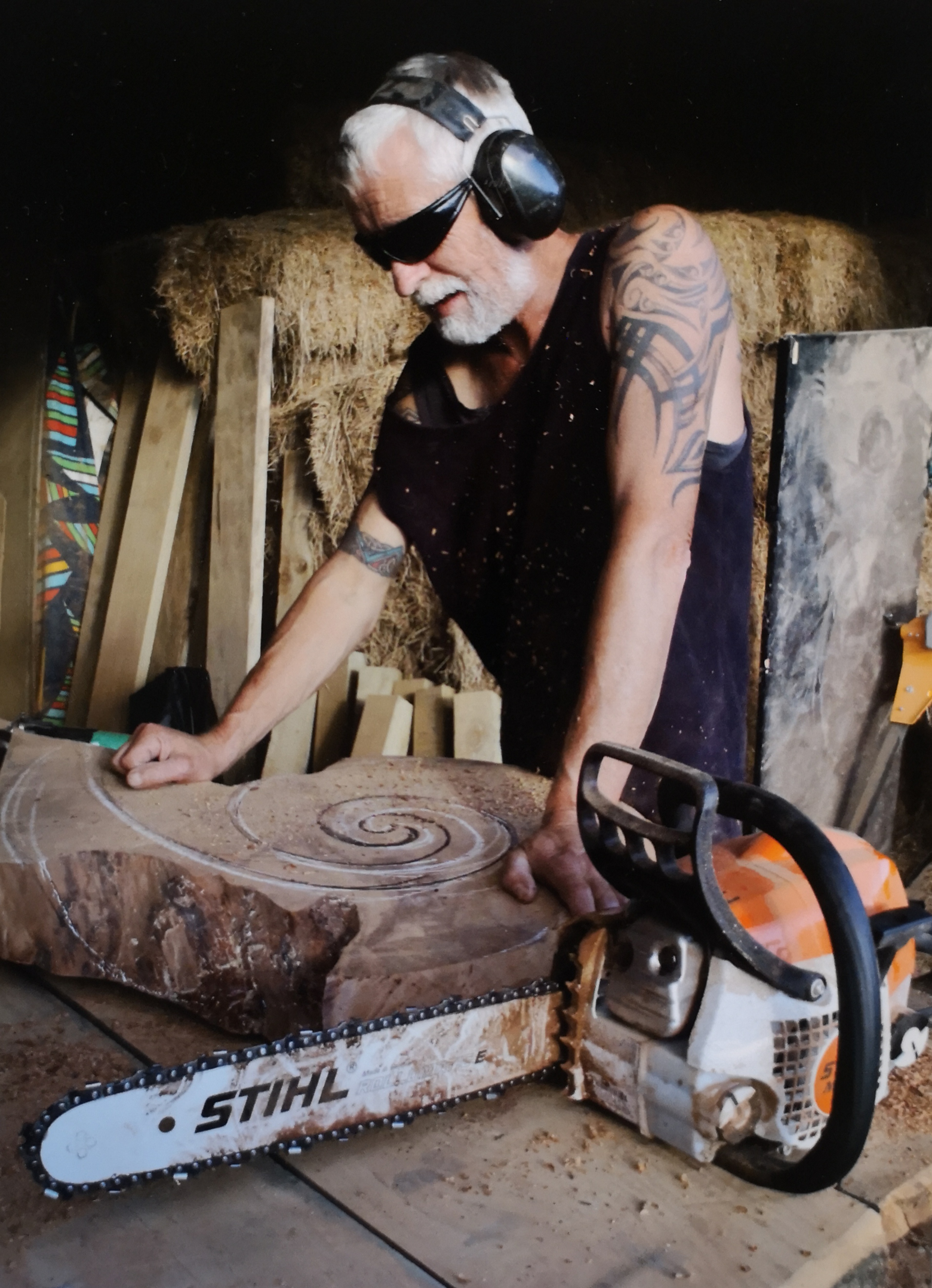 Paul 'By George' McRae working with swamp Kauri in his studio
2022 Mahurangi Artist Studio Trail
OWL Community Arts Hub *displaying now*
NZ Sculpture Onshore
Jewellery For Giants/The Arts Factory