Danielle & Jesse
Adams
Artist, Creative, Maker, Painter, Resin Artist
Mixed Media, Painting, Woodwork
Danielle Adams of European/Tainui descent started Adams Family Productions with the hep of her fiance Jess White of European/Ngapuhi descent with the hope to create a better future for themselves and their three children, Donnya, Jackson and Jeremiah.

Using their children for inspiration, they decided to use their talents to start producing unique pieces of functional art that would be accessible to everyday people. Danielle has spent many hours studying, researching online and experimenting to gain the skills necessary to be able to confidently use resin to produce unique pieces that are of high quality and are aesthetically stunning.

Jesse has studied Maori Art & Design, during that time he also learned some Whakairo (carving). Their aspiration is to work together to create pieces of art and functional art that express the beauty of combining aspects of the two cultures of Aotearoa and New Zealand in a harmonious fasion that can be displayed in the family home.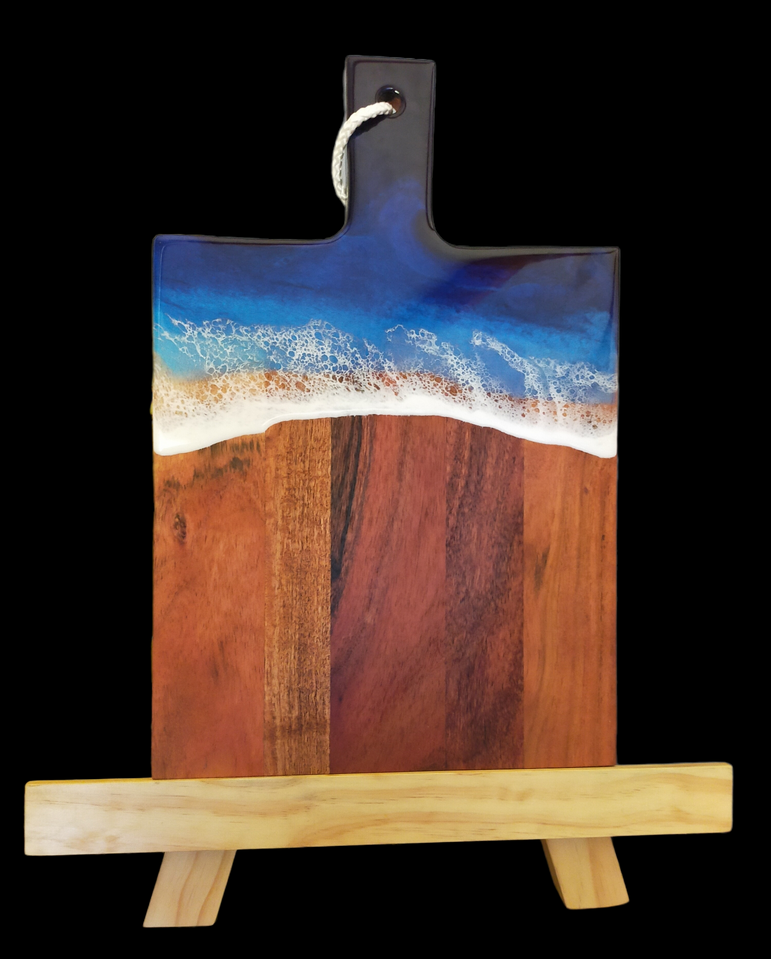 Beach Scene - Large Functional Blended Serving Board
Beach Scene - Large Functional Serving Platter
2022 Mahurangi Artist Studio Trail