Jan
Samuels
Artist, ​Journalist, Maker, Painter, Writer
Mixed Media, Painting, Printmaking, Textiles
Jan Samuels is a journalist, painter and mixed media artist, based on Kawau Island in the Hauraki Gulf. Jan is passionate about the versatility of stitch, which she studied at the Opus School of Textile Arts in the UK, and enjoys pushing the boundaries of traditional embroidery techniques in her own contemporary style.

She is currently working on a series of vessels, bowls and 'drawings' using silk, wool and paper, which she then paints, stitches and waxes. As a largely self-taught painter, Jan also creates abstract works in acrylic and oil on canvas and paper.

In the early 2000s she was a member of the Imagemakers art group in Brisbane, under the direction of the late Dr Irene Amos OAM, and more recently worked from her studio at the Bib'n'Brace Collective in Brisbane. After many years living overseas, Jan is now embracing her new island life – which includes saving her garden from wekas, freelance writing, and working on her first novel.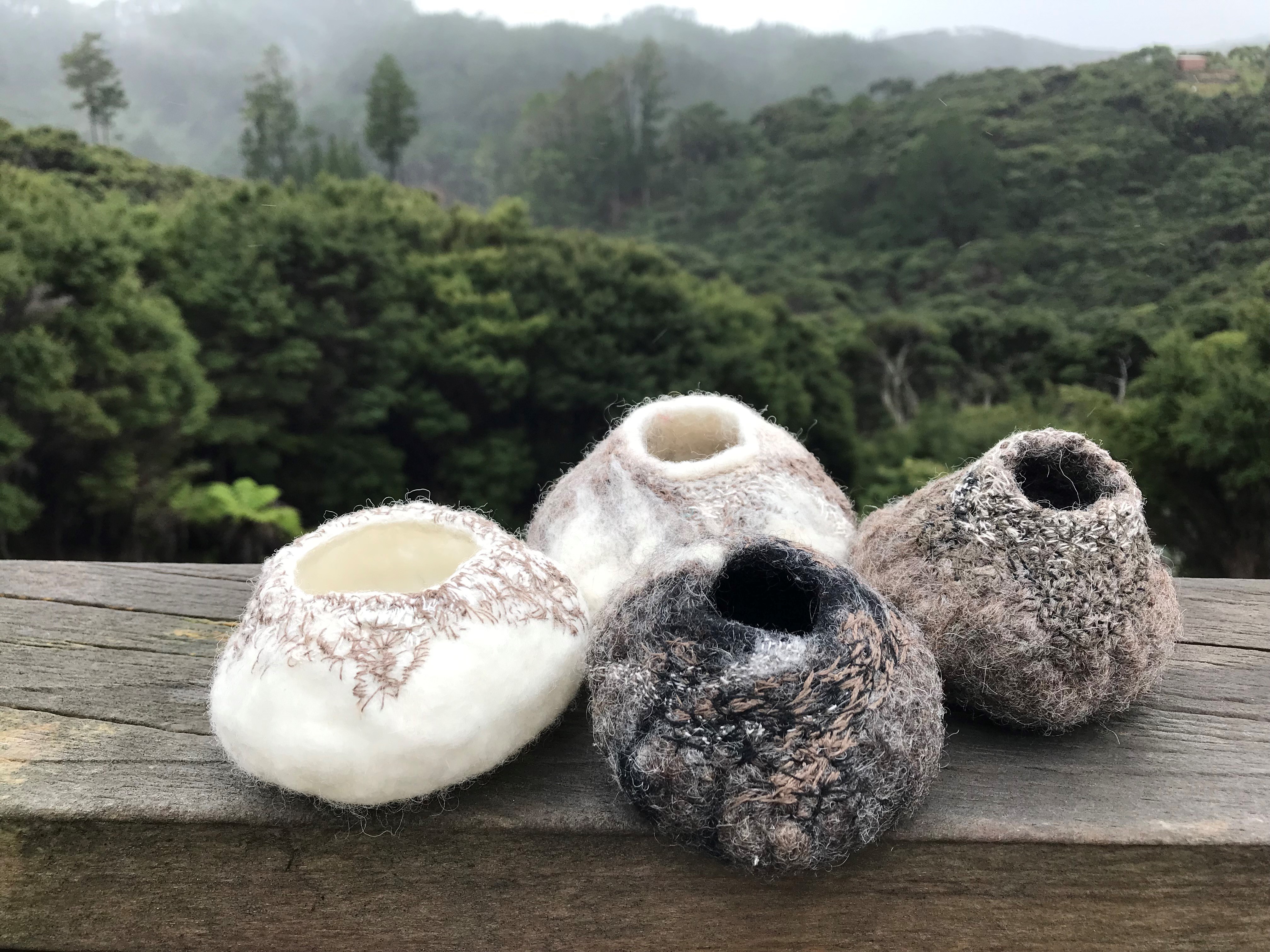 PODS © Jan Samuels 2021 – Hand felted Wool & Embroidery - Various Sizes, 7cm-9.5cm diameters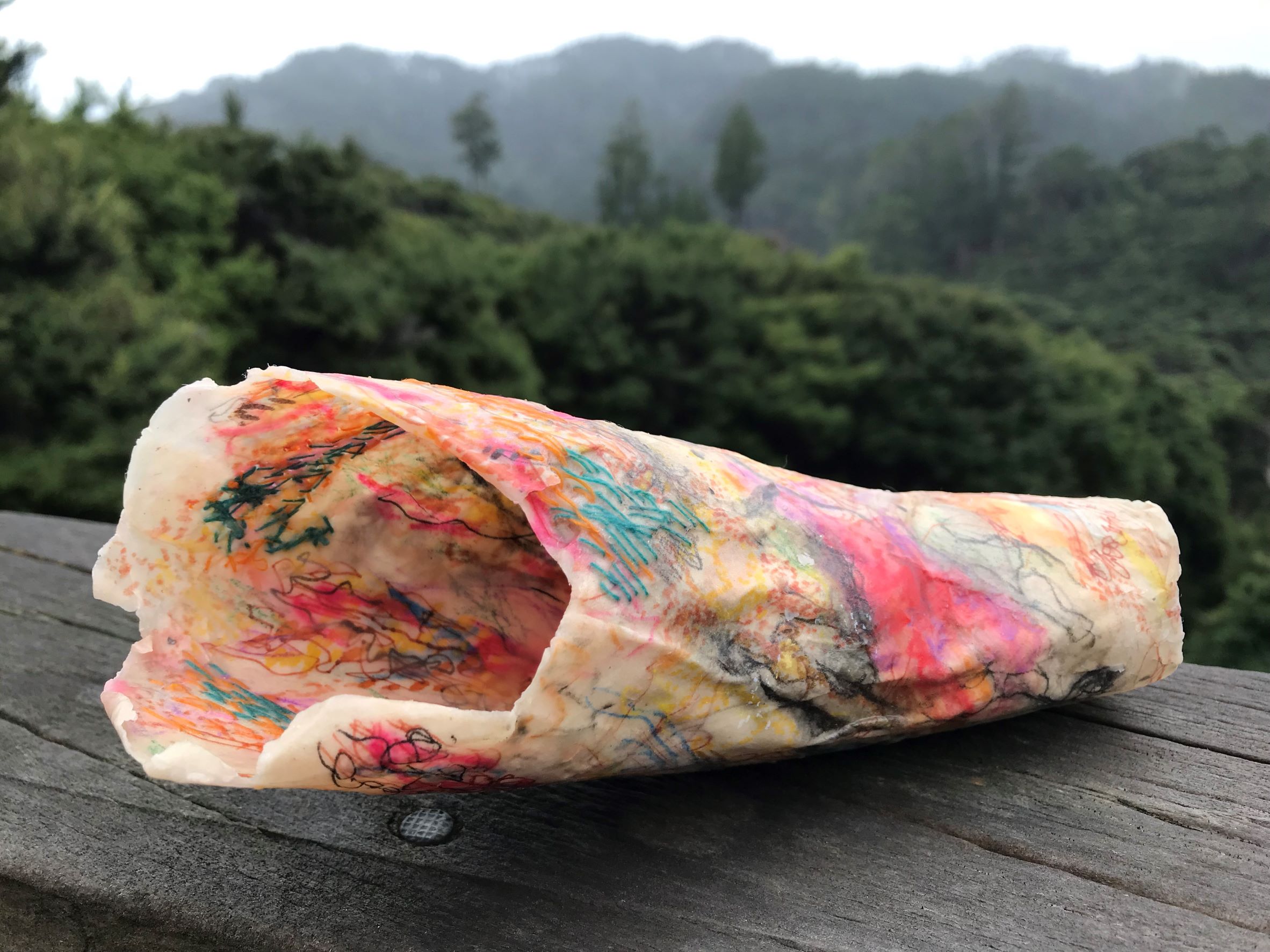 VESSEL 1 © Jan Samuels 2021 – Rice Paper, Watercolour, Ink, Embroidery & Beeswax -185mm x 65mm x 65mm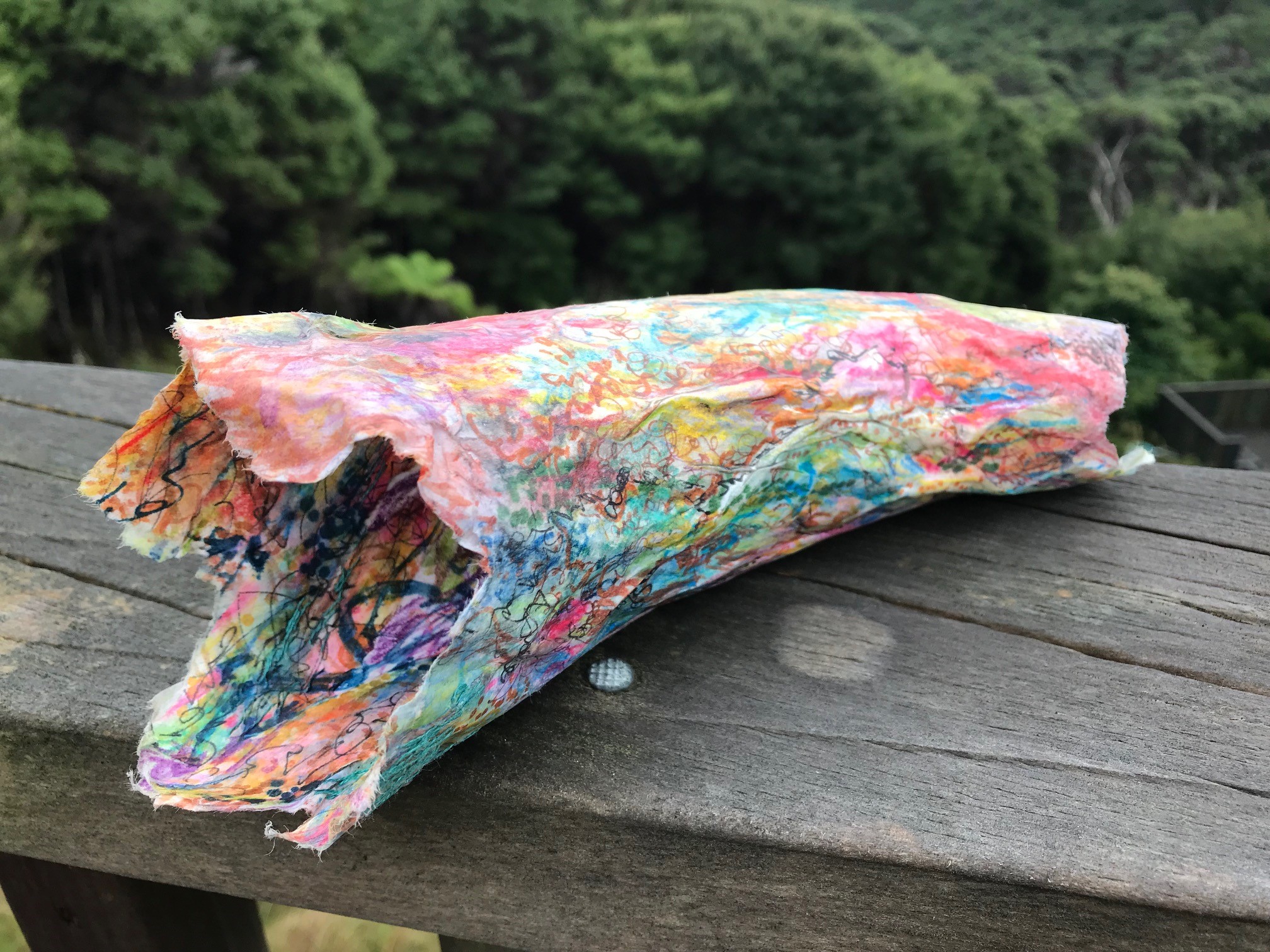 VESSEL II © Jan Samuels 2021 – Rice Paper, Watercolour, Ink, Embroidery & Beeswax - 230mm x 90mm x 90mm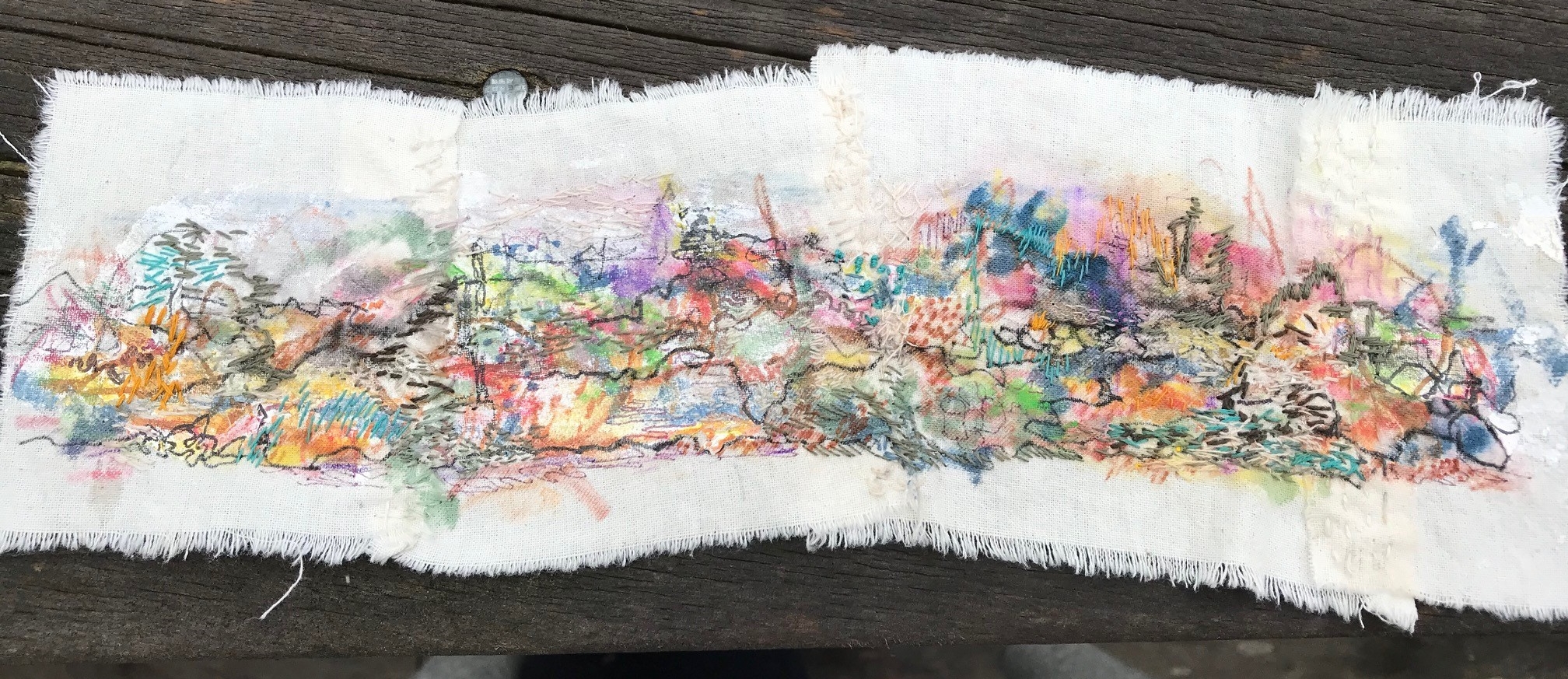 RIVER WALK © Jan Samuels 2021 – Mixed Media & Stitch on Calico – 280mm x 700mm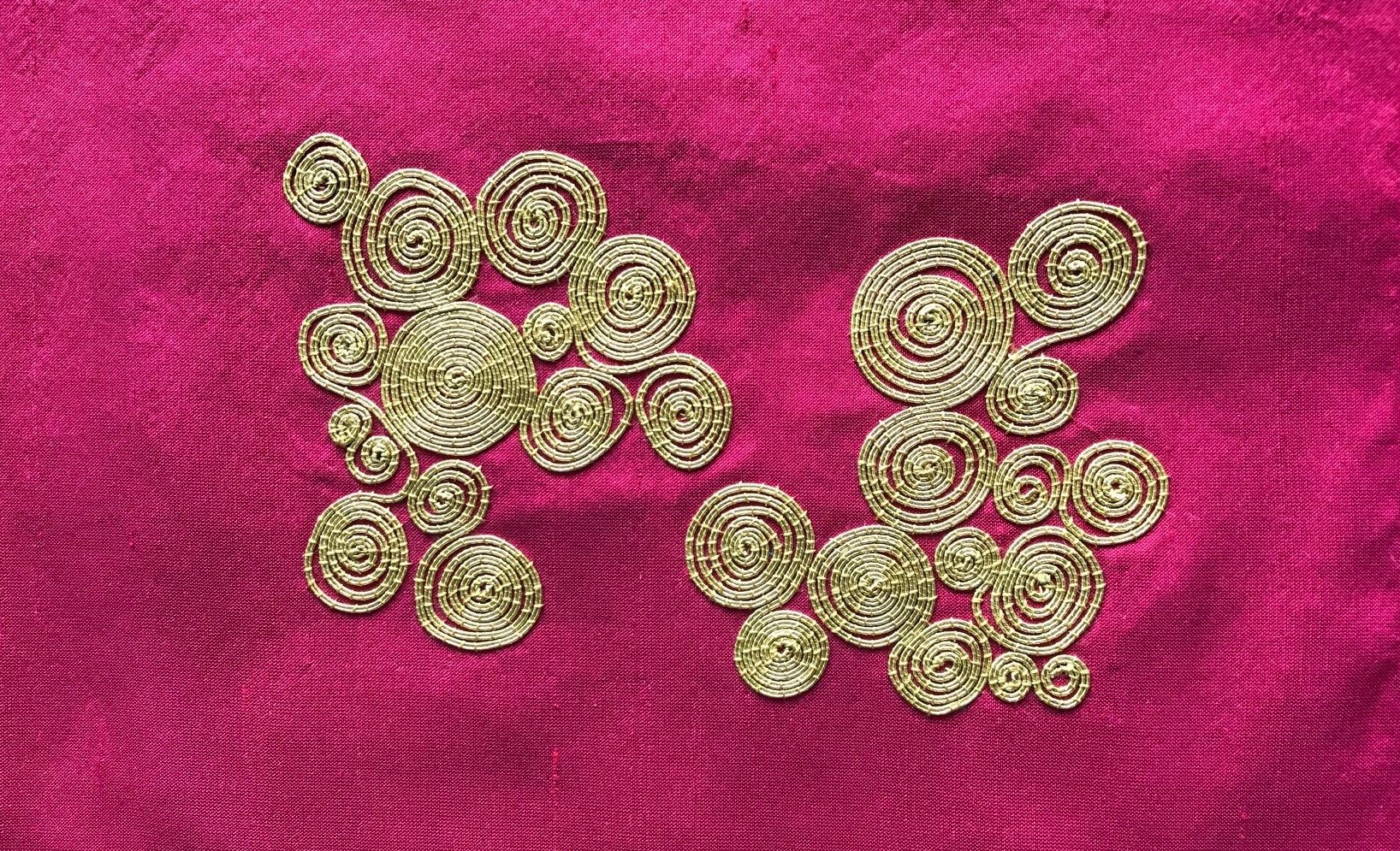 UNTITLED © Jan Samuels 2020 – Embroidered Goldwork on Silk Dupion – 165mm x 105mm
2021, 2019, 2018 - Bib'n'Brace Collective exhibitions
2007 - Someone You Know, solo exhibition, Robina Art Gallery, Gold Coast, Queensland
2007 - 55 Days, solo exhibition, Toowoomba Regional Gallery, Queensland
2006 - Winner of the McGregor School Art Fellowship, University of Southern Queensland