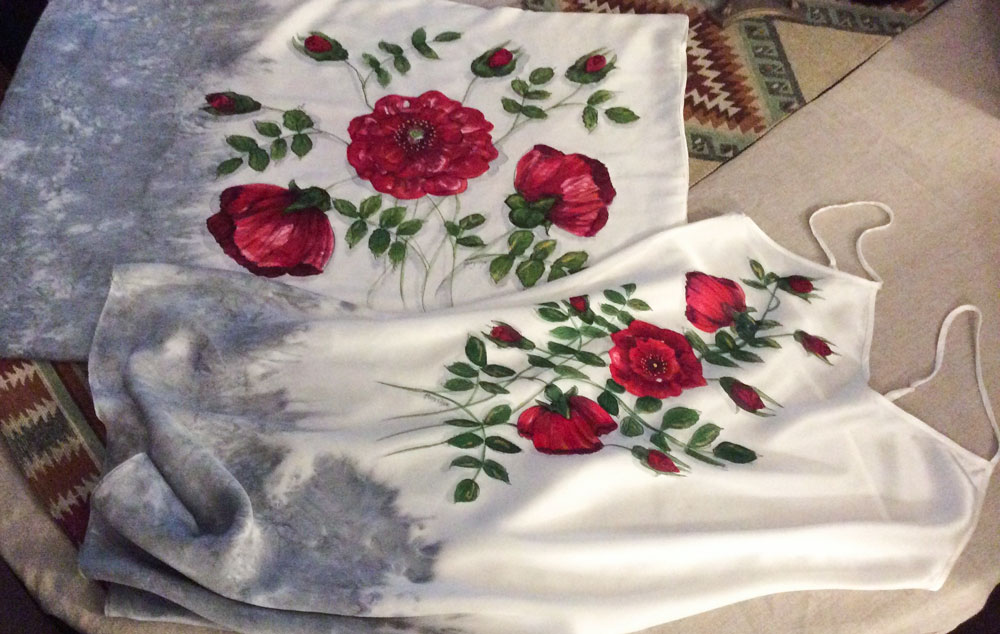 Kerry
Cline
Artist, Curator, Gallerist, Painter
Kerry Cline paints using silk and dyes. She also enjoys acrylic on Canvas.
Kerry started painting silk after her husband died. It started As therapy and grew to commercial business Softly Silk. Eight years later she moved Softly Silk to an Alaska Gallery following her marriage .

Twenty two years later they returned to New Zealand rediscovering the wonderful colours she finds in southern part of the world.