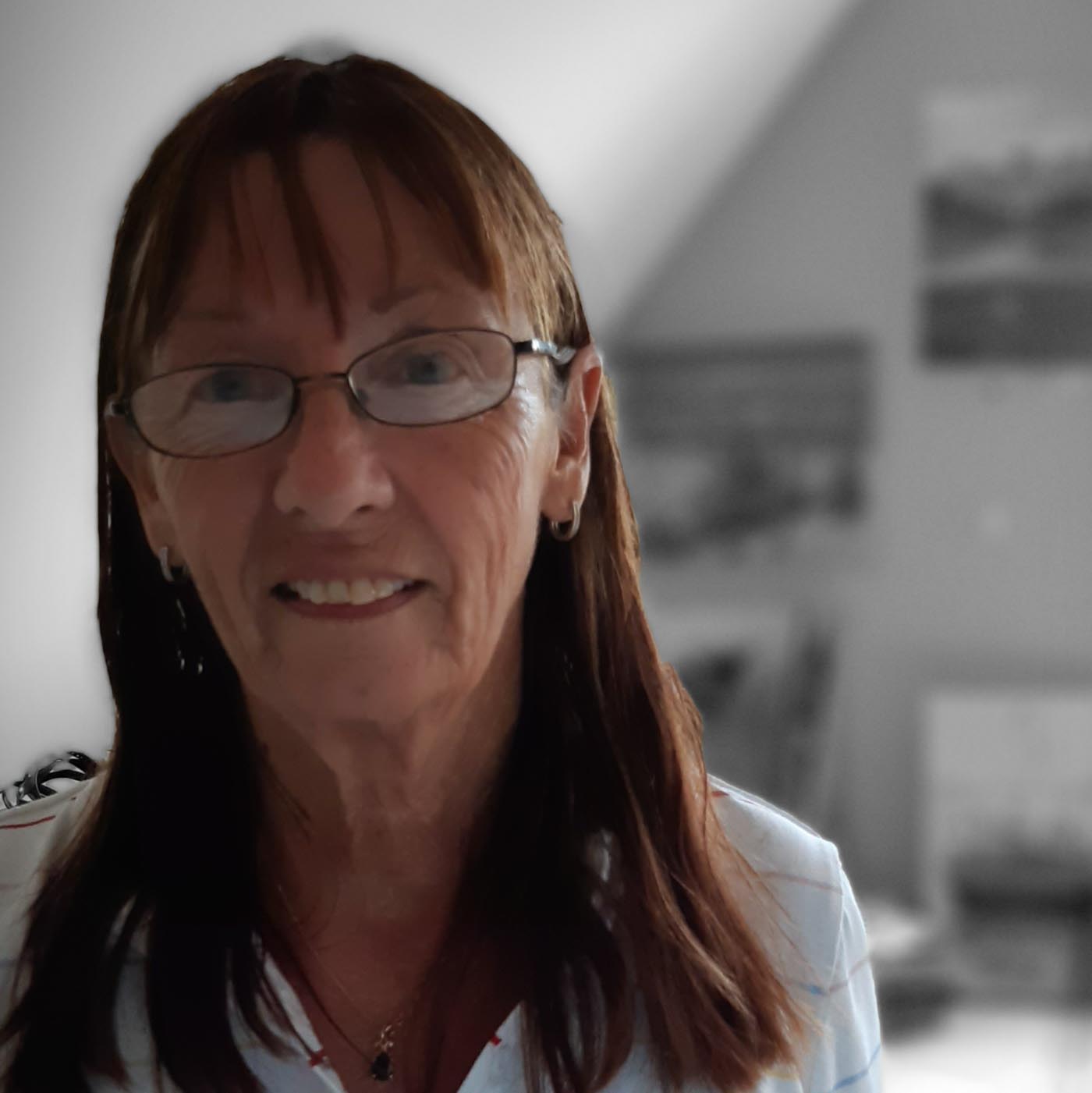 Born in Cornwall, England, Rosemary has made New Zealand home and has loved living in Warkworth for the past 15 years.

Over the years, and many family holidays exploring, Rosemary has been inspired by New Zealand's many incredible rivers and stunning lakes and enjoys the challenge of capturing refelctions in water, or painting an expressive sky.

She has found great inspirtion by the South Island with its powerful and mystical landscapes, the overwhelming natural beauty and that moment of breath taking serenity. Using the all consuming emotion and feeling of being in such a riverting place, Rosemary creates her landscapes using photorealism and oil on canvas.

Rosemary has now been thrown into the world of abstract art as her 6 year old grandson often joins her in the studio, to dabble with colour mixing and dinosaurs paintings.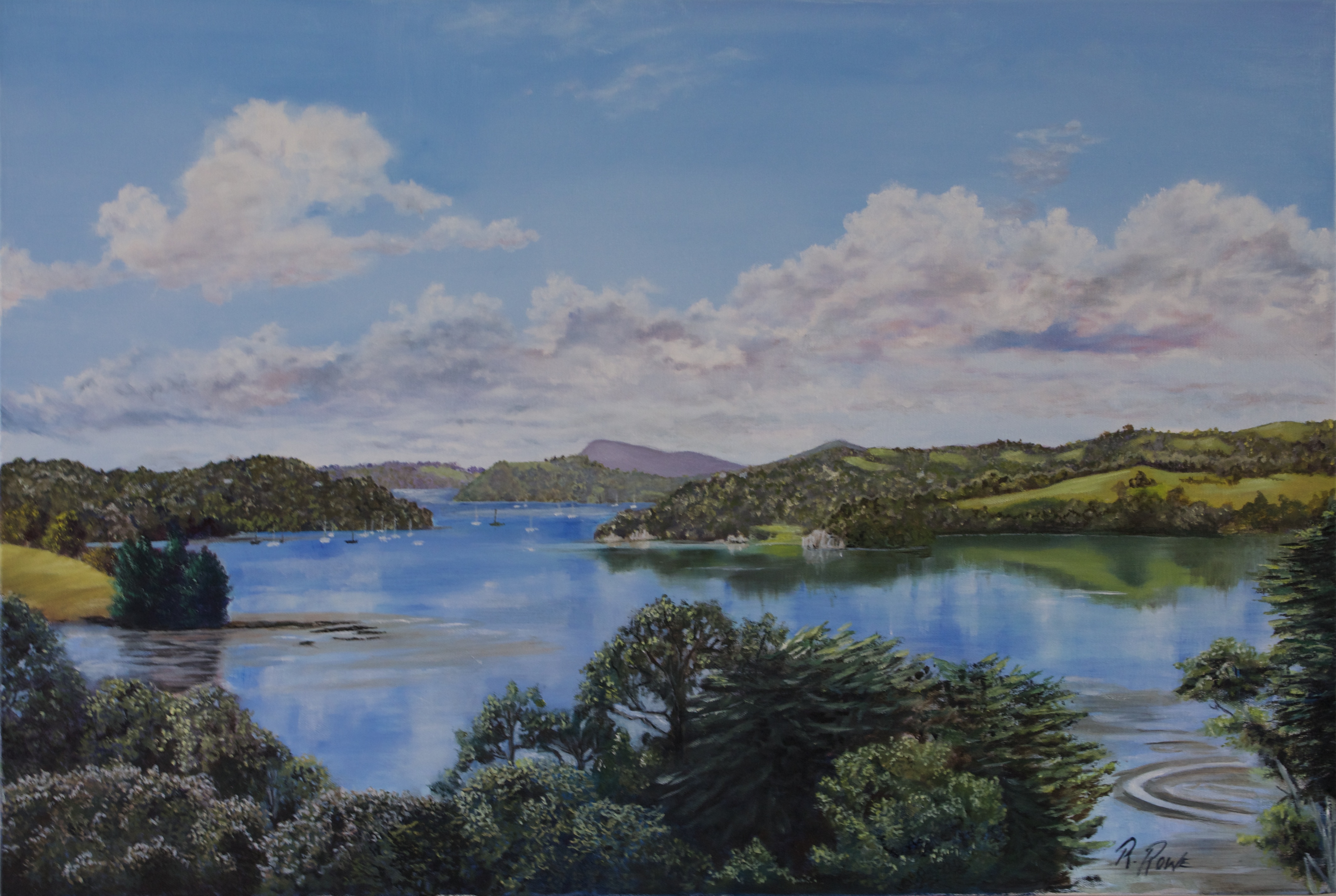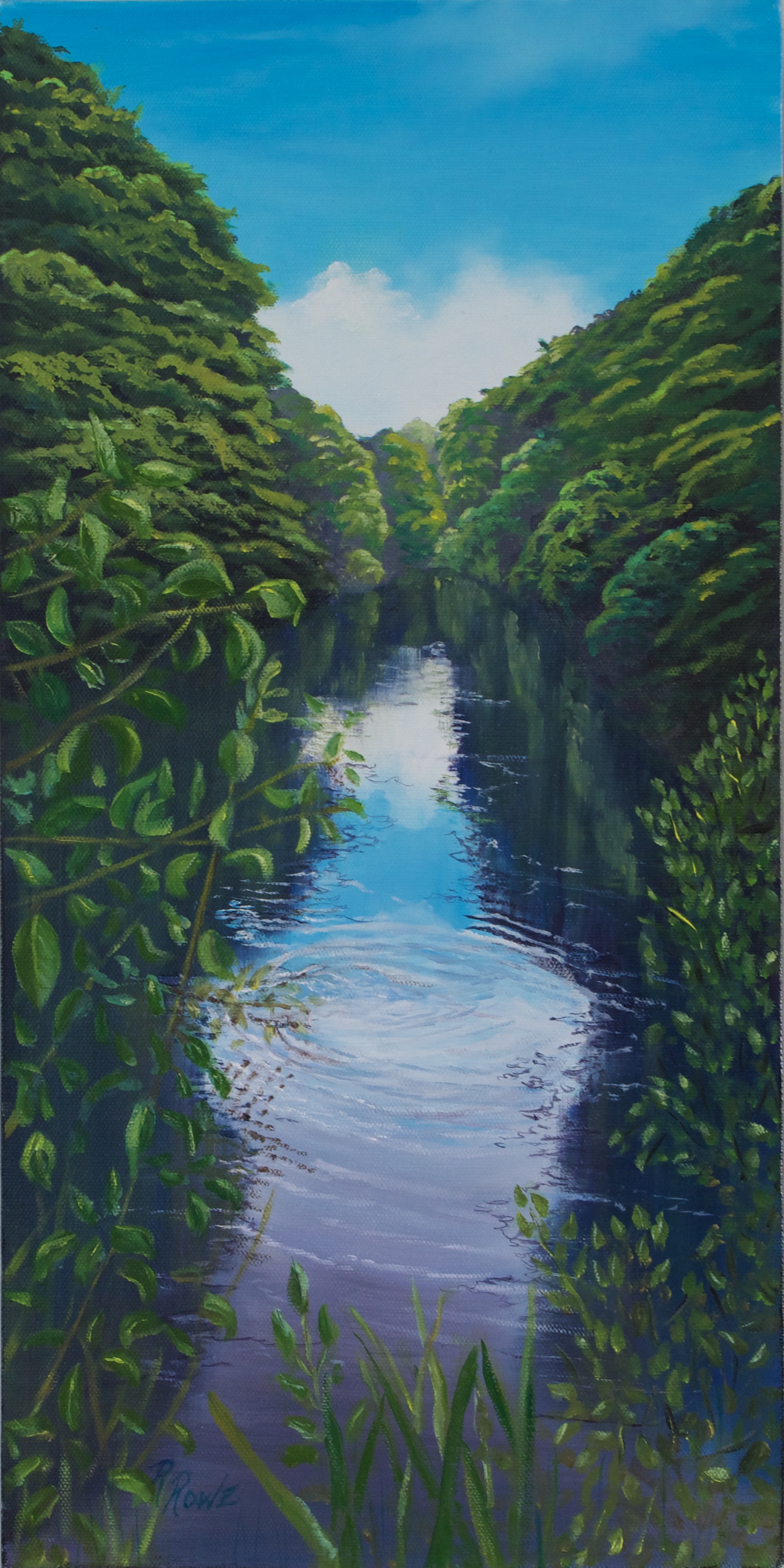 Mahurangi River, Warkworth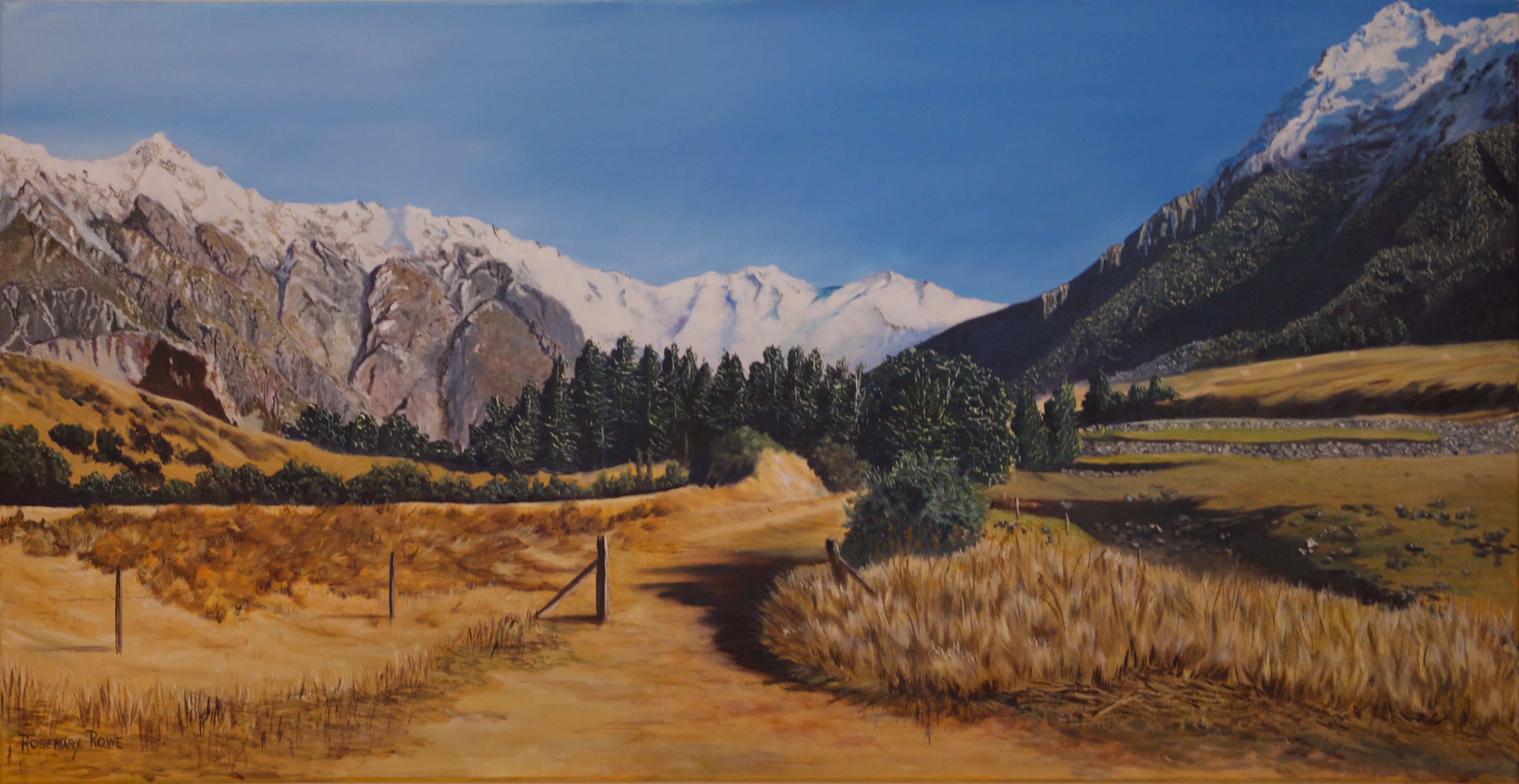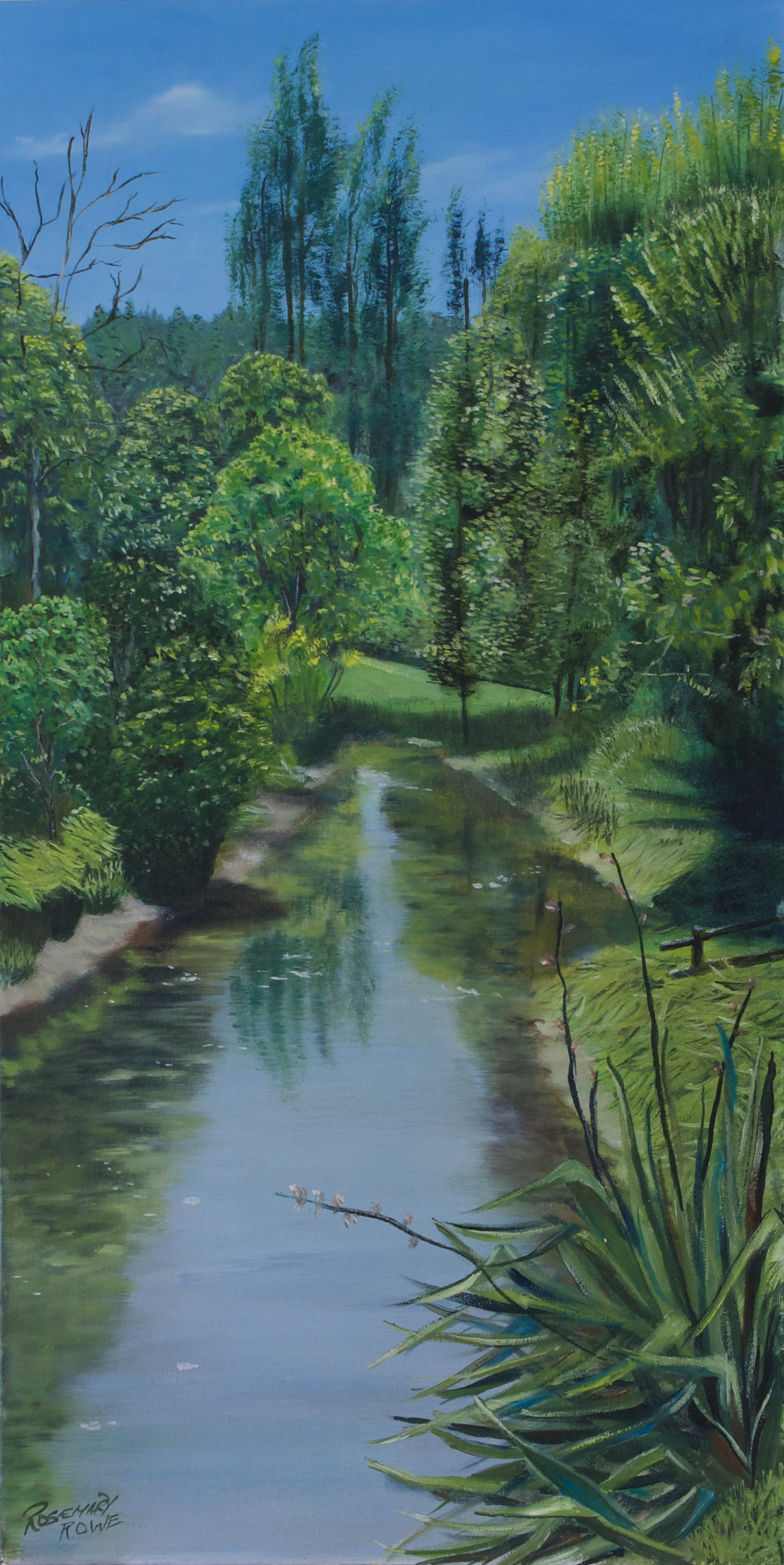 2023 Mahurangi Artist Studio Trail
2022 Mahurangi Artist Studio Trail