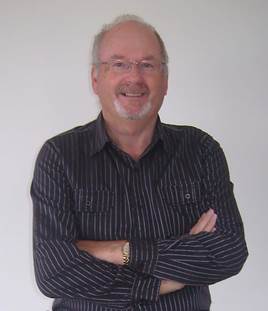 Wyn
Thomas
Drawing, Illustration, Painting
Wyn was born on the Isle of Anglesey, North Wales in 1941. His parents moved to England in 1949, so he spent most of his school days in Norfolk and Staffordshire.

During his early teens he entered the nation-wide and very popular BBC Television program called "Sketch Club" and won the competition (twice).



On leaving school he was awarded an art bursary to study full time at the "Stafford School of Art" where he formally learnt the various techniques and discipline's which covered all types of painting, modelling, design, sculpture and the history of art.

Unfortunately for Wyn, he was persuaded by family and friends, worried about his future, to get a "proper job".



He obtained an apprenticeship in mechanical engineering with British Aerospace Industries. He got married in 1963, and in 1967 with his wife Maureen and young son David moved across the world to Auckland, New Zealand.



During the early 1970's, Wyn had some commercial success in screen printing his artwork on timber veneer boarding and on black velvet. They were sold in various (chain) retail shops and especially aimed at the N.Z. developing tourist market.



In 1979, he started his own engineering consultancy business which combined his engineering knowledge and art expertise in the fields of technical illustrating and industrial art. He produced technical manuals for various large N.Z. industries and the N.Z. armed forces.



Wyn has over the last 40 years, produced commissioned art for clients in the following media: pen and ink washes, oil, water colour and acrylic.

He prefers the latter, "acrylic on canvas" for his paintings because this combination offers the most flexibility for various art techniques and is very user friendly.



Recently he retired from his engineering consultancy business, and opened up his own art studio and gallery in Algies Bay, north of Auckland.

Over the years he has exhibited paintings in galleries all over the Auckland area. He has been a judge on many occasions at various exhibitions held in Auckland.

He has had his Landscape Art printed in the "New Zealand Art Collection" calendars (Southern Cross) for the following years: 2012, 2013, 2015 and twice in 2016.

These are commercial calendars which are sold throughout Australasia and feature 6 – N.Z. artist.



Wyn has gained wide recognition in Fine Arts and paints in a "photo-realism" style. His paintings can be found in private collections in the United Kingdom, South Korea, Australia, U.S.A. and New Zealand.

He paints - landscapes, seascapes, portraits, animals, aircraft, steam engines, cars, art deco and classical art.