Ceramics, Glass, Mixed Media, Painting, Sculpture
Originally from Wellington, Blair has a background in Horticulture and Landscape Design from Massey University. A life long interest in art led him to a sculpture and ceramic course at Hungry Creek Art School and a glass casting course at Mairangi Arts. Blair is currently exhibiting ceramics at several galleries and sculpture at Kaipara Coast Sculpture and Gardens. He has also created installation work for the White Night Parnell and Harbourveiw Sculpture Trail.

"Inspiration for my work comes in many forms; I am influenced by the bold colours, textured patterns, shiny surfaces and intricate designs from the world around me. Also my exploration into myths, legends, ancient history, different cultures and religions, have had an impact on my designs. All these things excite my imagination. Everyday I think about art and how I can make, paint or build its forms and textures and what new stories or issues I can incorporate into my work.

I started with simple painting but because I like the tactile quality of my materials, my work soon became heavily textured and three dimensional. I often add layers of wood, cardboard, unfired clay, resin, wire and recycled items to my designs. This progression led naturally to sculptural work which I have been exploring using different mediums such as ceramics, concrete and glass casting. Origami has also been a fascination for me as I was inspired to create a body of work by folding intricate sculptural forms from boldly patterned paper.

My work up to this point has been very detailed however further explorations with these stronger materials like wood, stone, metals and clay has seen my work take on a bolder approach. I am constantly looking for new concepts and materials to design and create new works of art".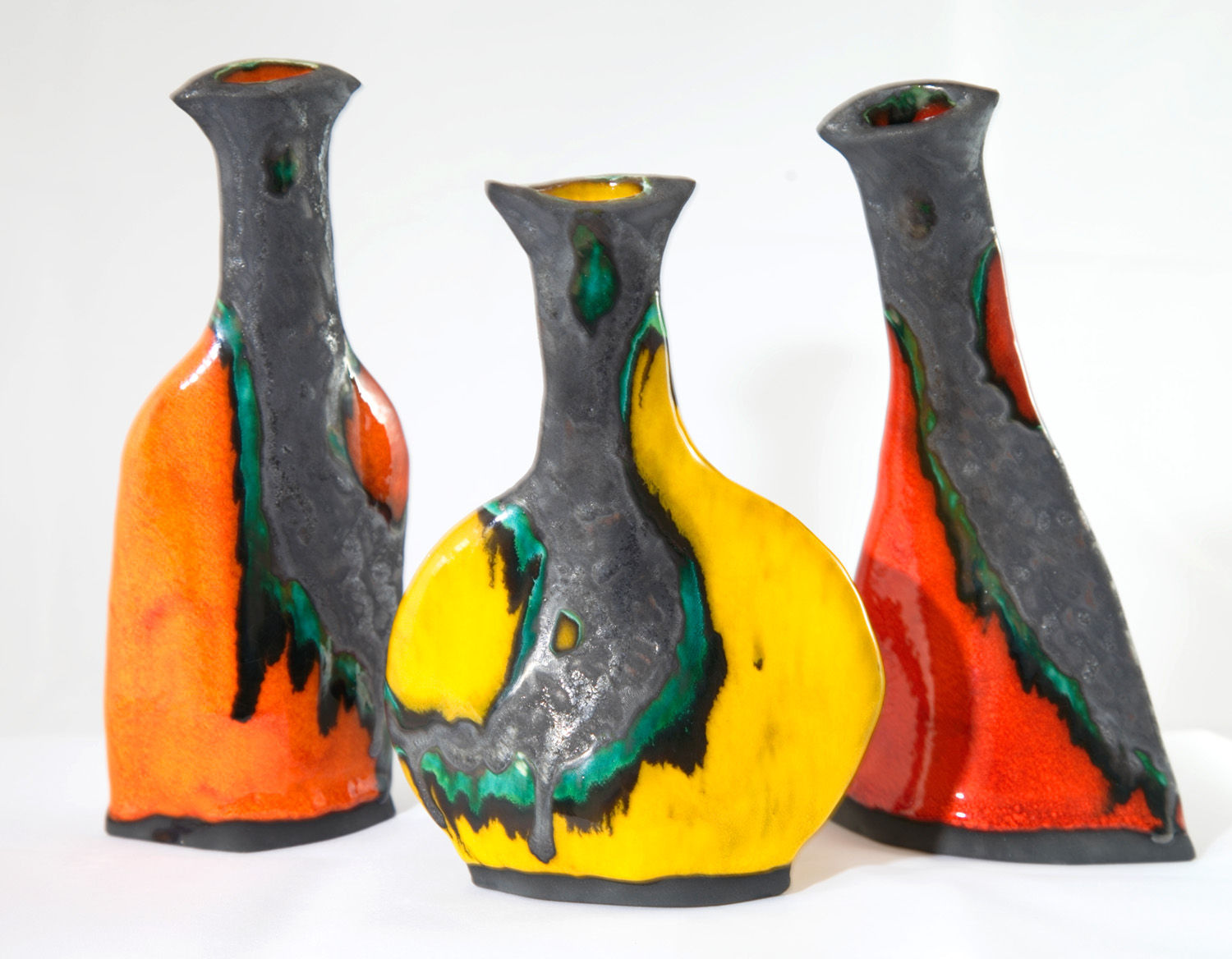 Signature range vases, ceramic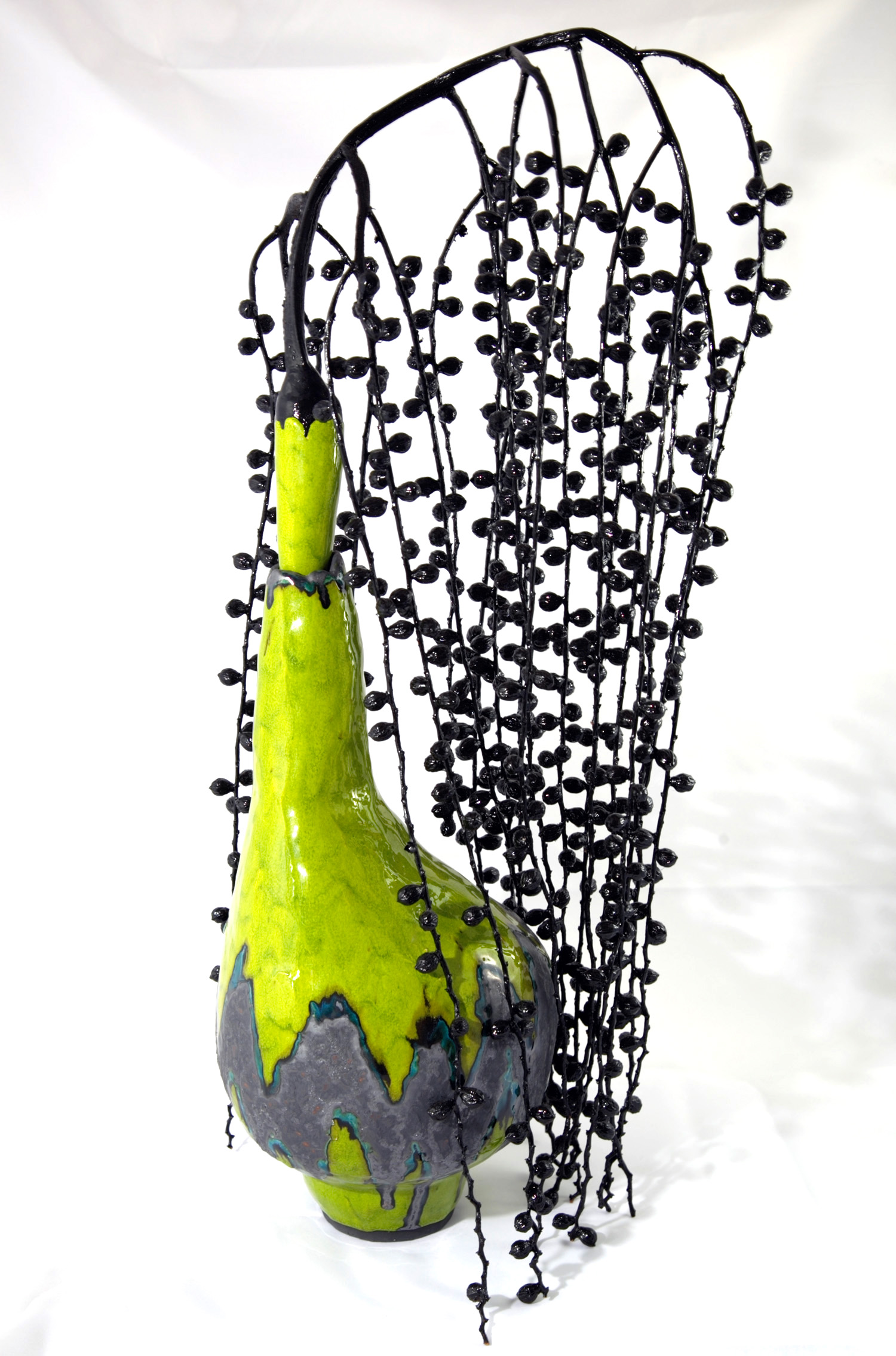 Green Cascades, Life Pod series, mixed media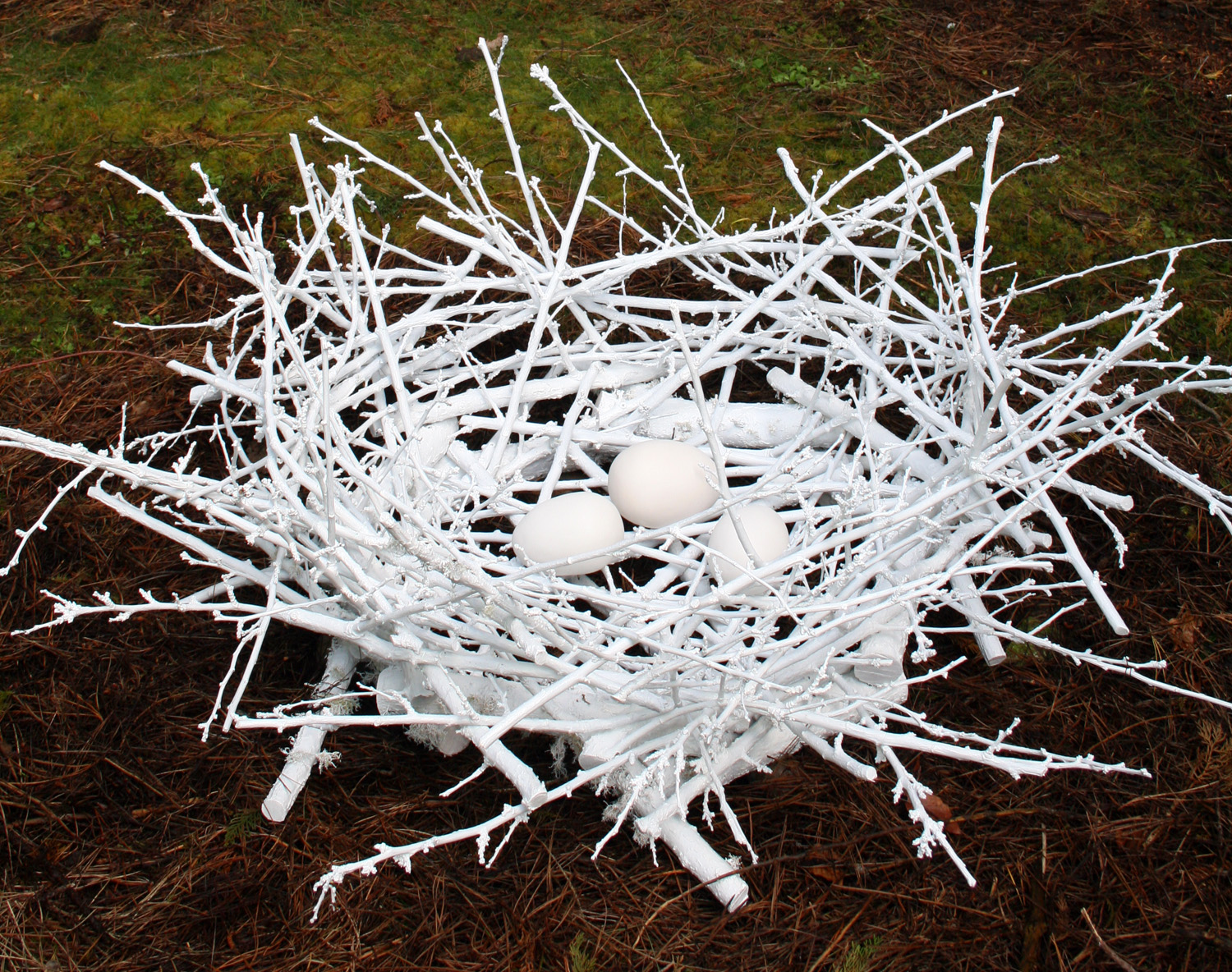 Laughing No More, mixed media sculpture, Kaipara Coast Art Trail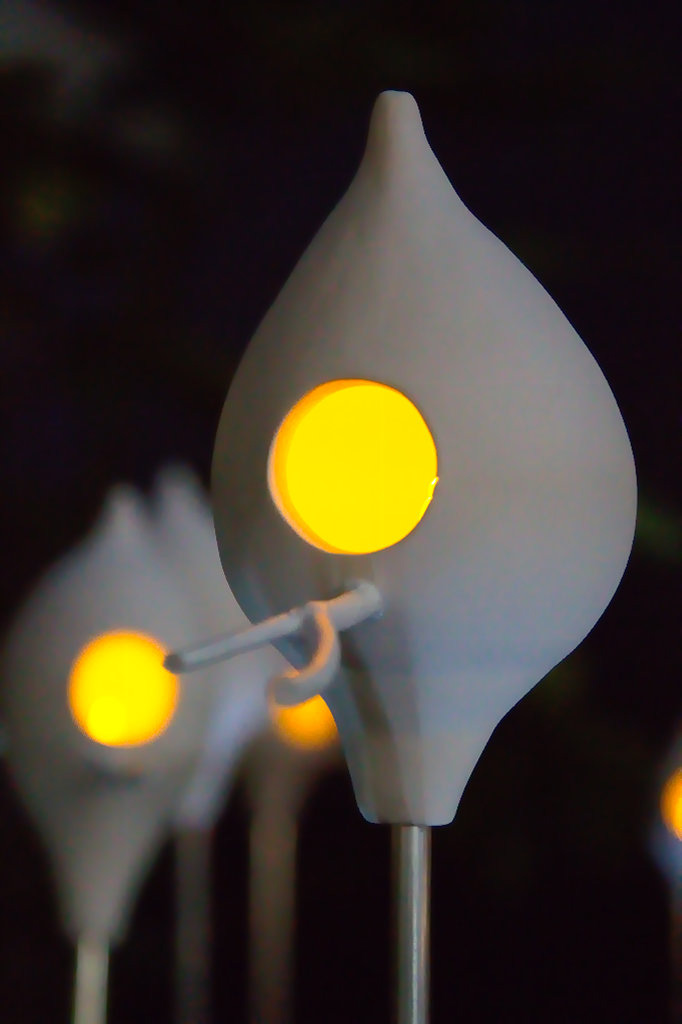 Apartmentalisation "Party Pods", mixed media sculpture, White Night Parnell
Mahurangi Artist Studio Trail 2022
Kaipara Coast Art Trail
Harbourview Art Trail
White Night Parnell
Rodney Art Awards