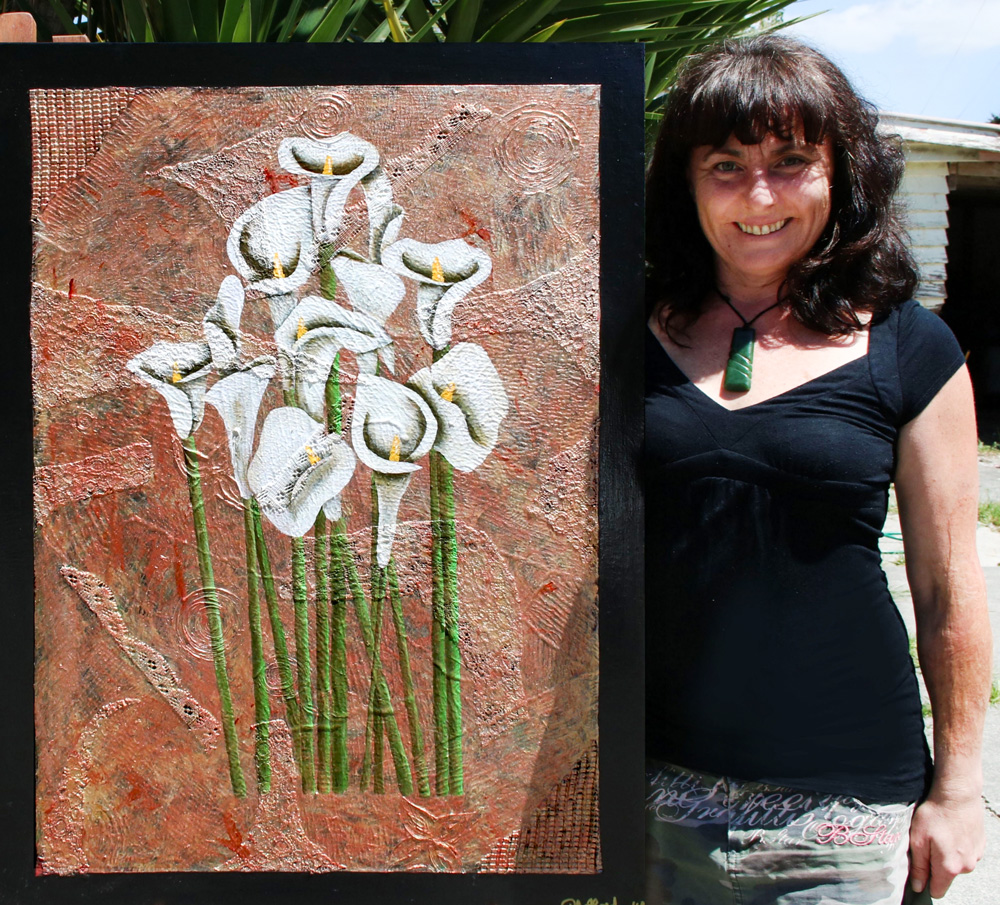 Mixed Media, Painting, Textiles
Desiree Alexandre left the corporate workforce in 2008 to become a full-time art student with the Learning Connexion, achieving Level 7 Art & Creativity in 20212. During her years of study she became a resident artist with the Onehunga Community Centre, curator of community exhibtions & an art tutor for Onehunga & Oranga Community Centres. In 2014 she left Auckland to become a full time artist (with the exception on this year 2020 as she studying business full time). Her first solo exhibition was held in 2019 at the Mangawhai Art Gallery. She has another art exhibition next year also at the Mangawhai Gallery. She has been exhibiting in 6-8 exhibitions per year in Auckland & Northland. Desiree has a wonderfully playful art style in which she likes to incorporate a tactile aspect to her work, this was originally due to a wanting a blind family member to be able to experience her work.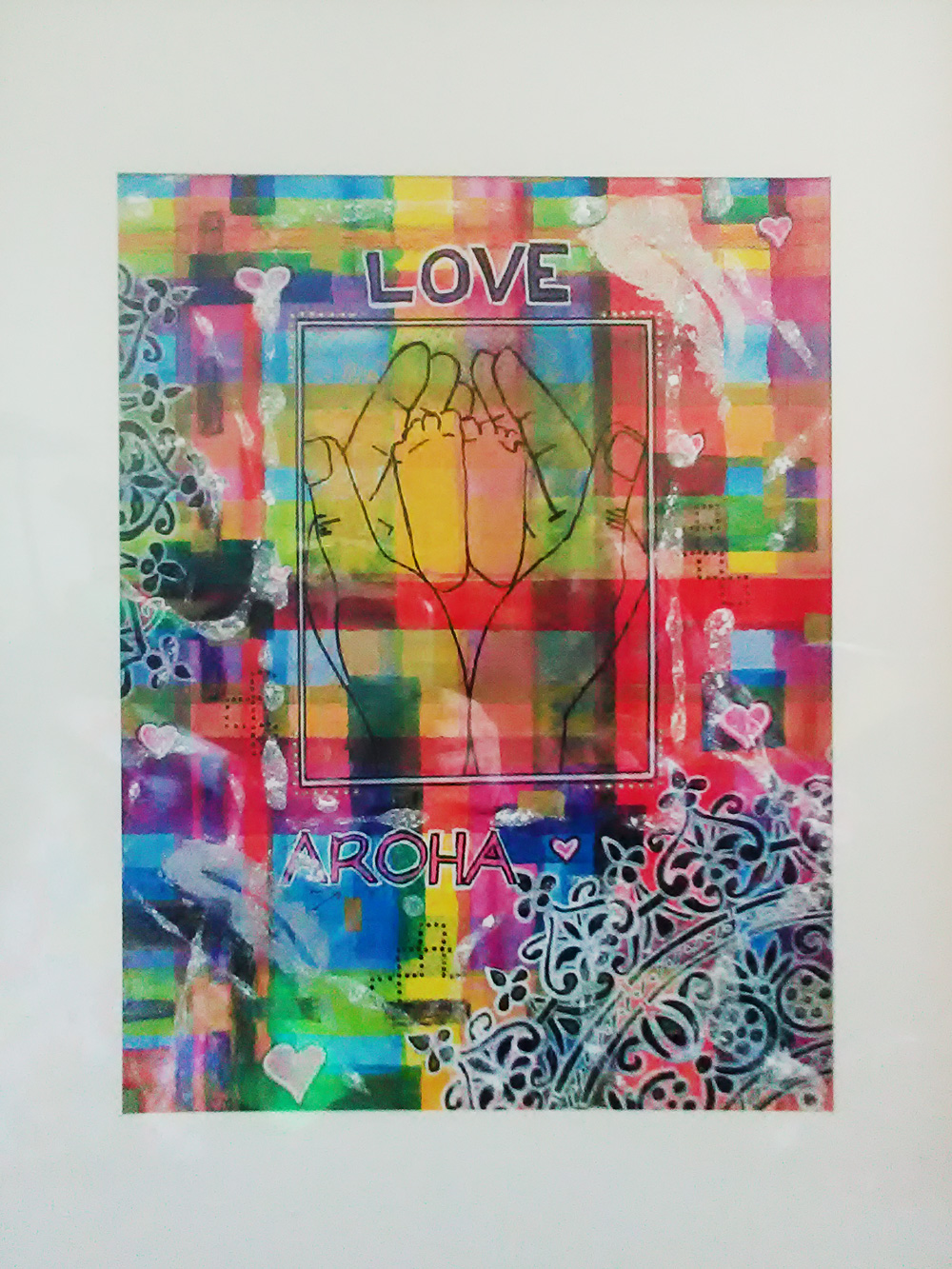 A Mother's Love, Mixed Media, 2020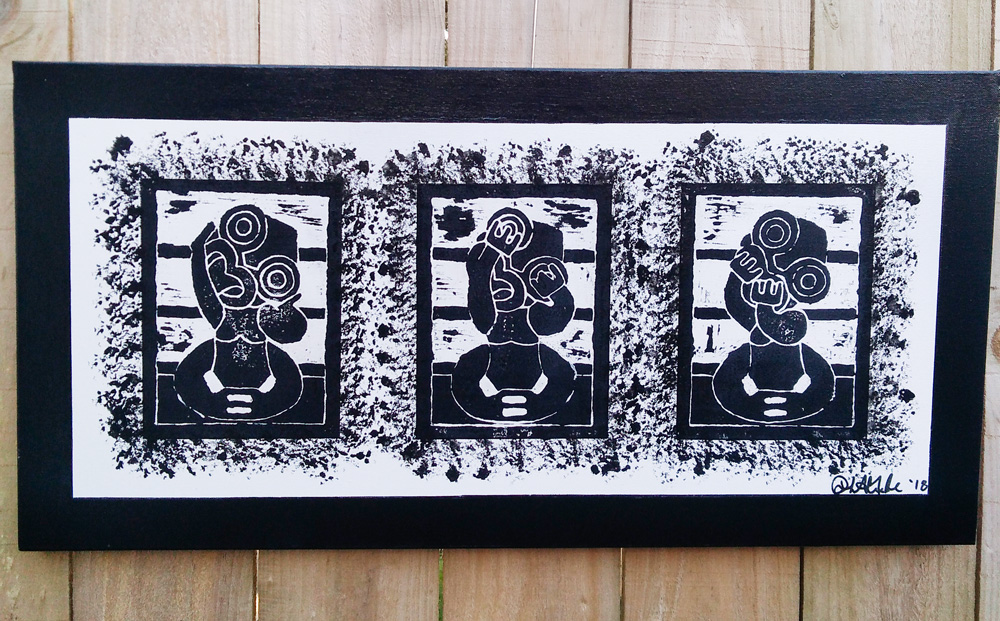 Hear No Evil, See No Evil, Speak No Evil, 2019, Ink & Acrylic on Canvas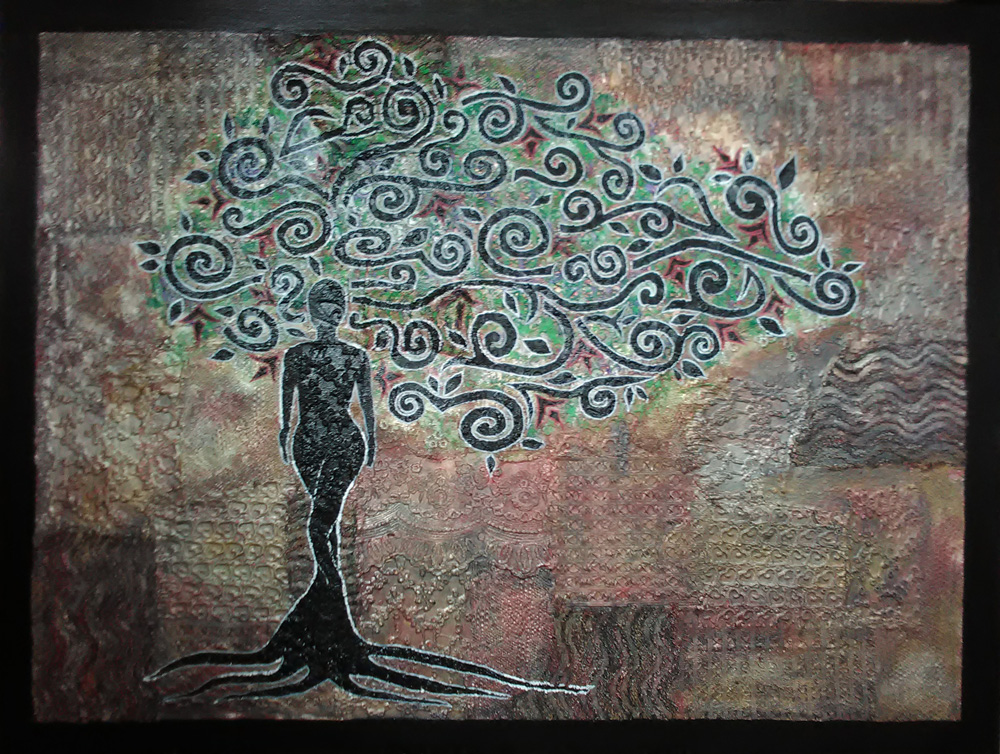 Mother Nature, 2019, Acrylic & Lace on Canvas
2022 Mahurangi Artist Studio Trail and 6-10 community exhibitions per year including the Royal Easter Show Art Exhibition, Mangawhai Art Exhibitions, Mangawhai Art Trail (3 years), Solo Exhibition last year Mangawhai Gallery (Next solo mid next year Mangawhai), Sir Edmond Hillary Art Showcase, Orakei School Art Exhibition, Kaipara Art Awards, Franklin Arts Festival, ARTerslie.