Warkworth artist, Pauline Gough, is a self taught, contemporary acrylic painter. Her aim is to paint intuitively and she works quickly in order to maintain a fresh result. She loves to paint in an impasto style, with energetic brushwork and deliberate texture. Her large, bold works are big brush in acrylic, recognisable with abstract overtones. Statement cow portraits, florals and landscapes are her favourite subjects.

Pauline has been painting and exhibiting prolifically since 2010 and is known for her vibrant paintings. Her works are held in private collections throughout New Zealand and around the world.

Pauline was the official artist for Cycling Tour of New Zealand 2015, 2017 and 2019. This entailed painting 2 cyclist themed paintings a day for 7 days, while traveling the length of the North Island. Her popular paintings were all auctioned and sold for charity at the end of the race.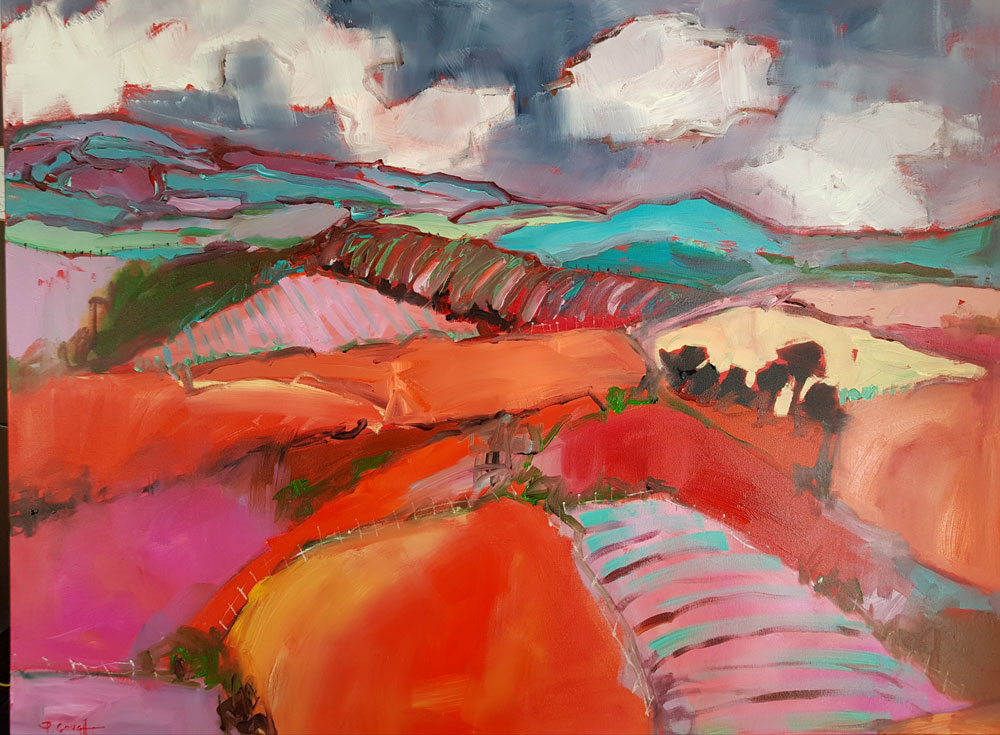 RED LANDSCAPE © Pauline Gough – Acrylic on Canvas - 1220mm x 910mm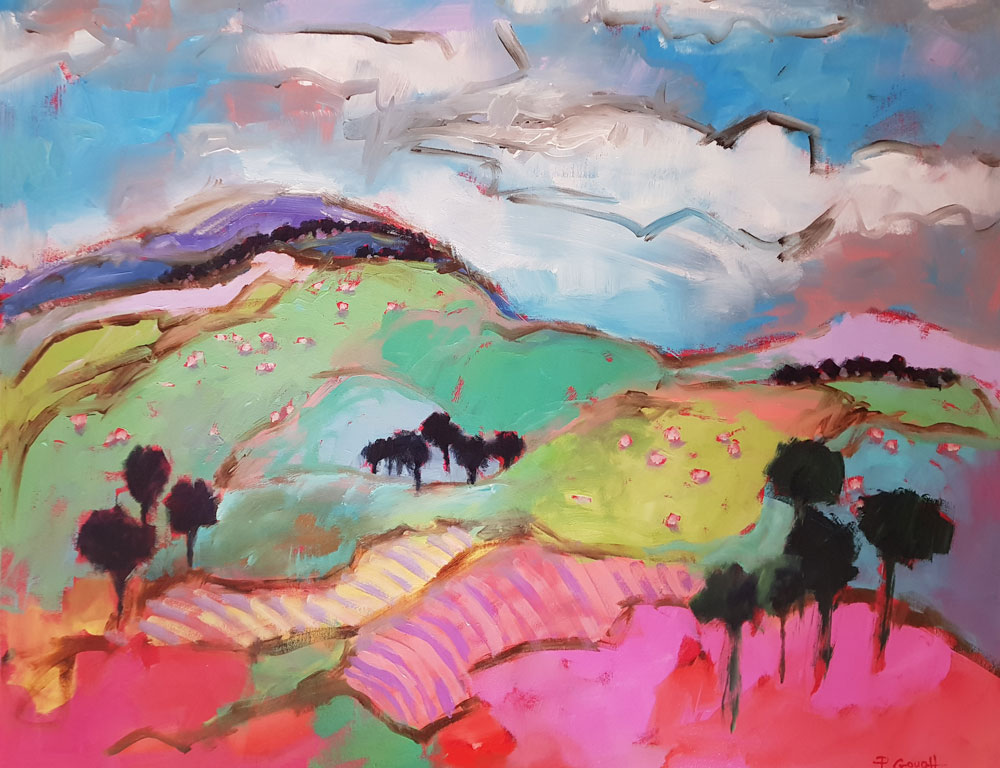 HILLS ARE ALIVE © Pauline Gough – Acrylic on Canvas - 900mm x 760mm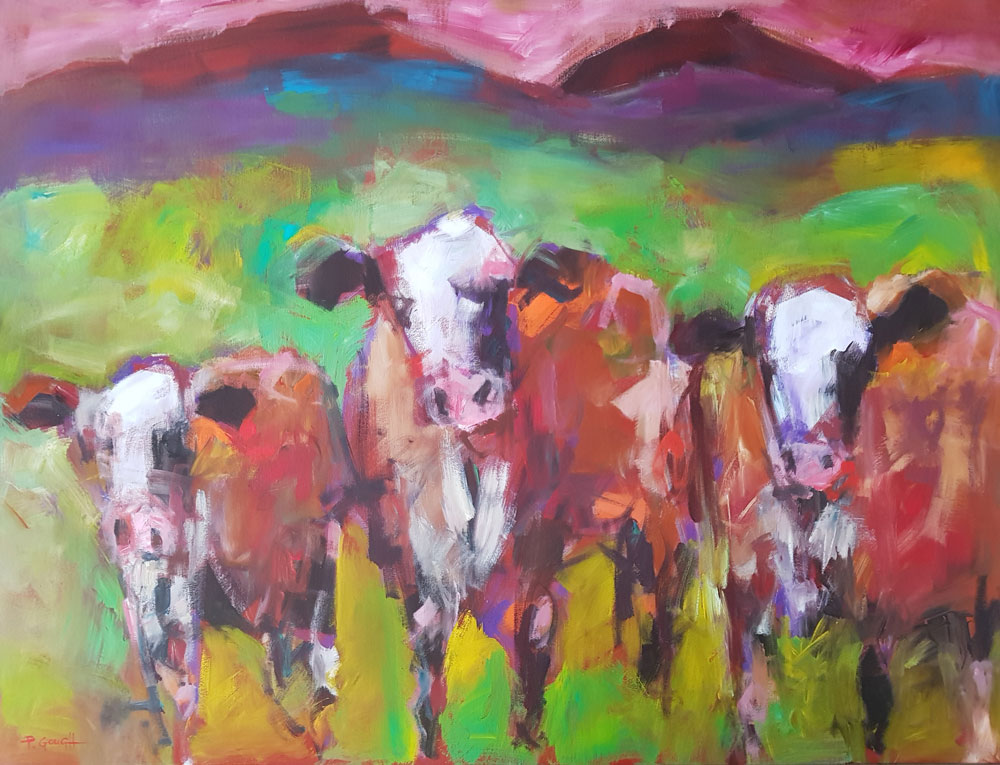 JERSEYS © Pauline Gough - Acrylic on Canvas - 1220mm x 910mm
GOD DEFEND NEW ZEALAND © Pauline Gough 2022 - Acrylic on Canvas - 910mm x 760mm