Mixed Media, Painting & Printmaking
Sally Thrush is a newly local artist who specializes in the mediums of both print and paint. Her creativity and exploration of techniques will find her sometimes combining the two techniques. Within her printmaking she focuses on collagraphs, but also incorporates a variety of other printmaking techniques to create layered print works as monoprints or small variable edition runs. Sally mainly paints in acrylics but again, uses a variety of mixed media techniques to achieve the desired effect and depth to her work that she is after.

Having extensively travelled and lived in many different places, she draws on this for influence and inspiration. Sally's art now reflects her "sense of place". The physical and creative place combine in her prints and paintings to create art that invites you in "to take a closer look".

Sally is a member of Print Council Aotearoa New Zealand and Kowhai Arts & Crafts, Warkworth and exhibits in Imprint Gallery, Tauranga.

A PLACE IN THE GLADE © Sally Thrush - collagraph print VE/1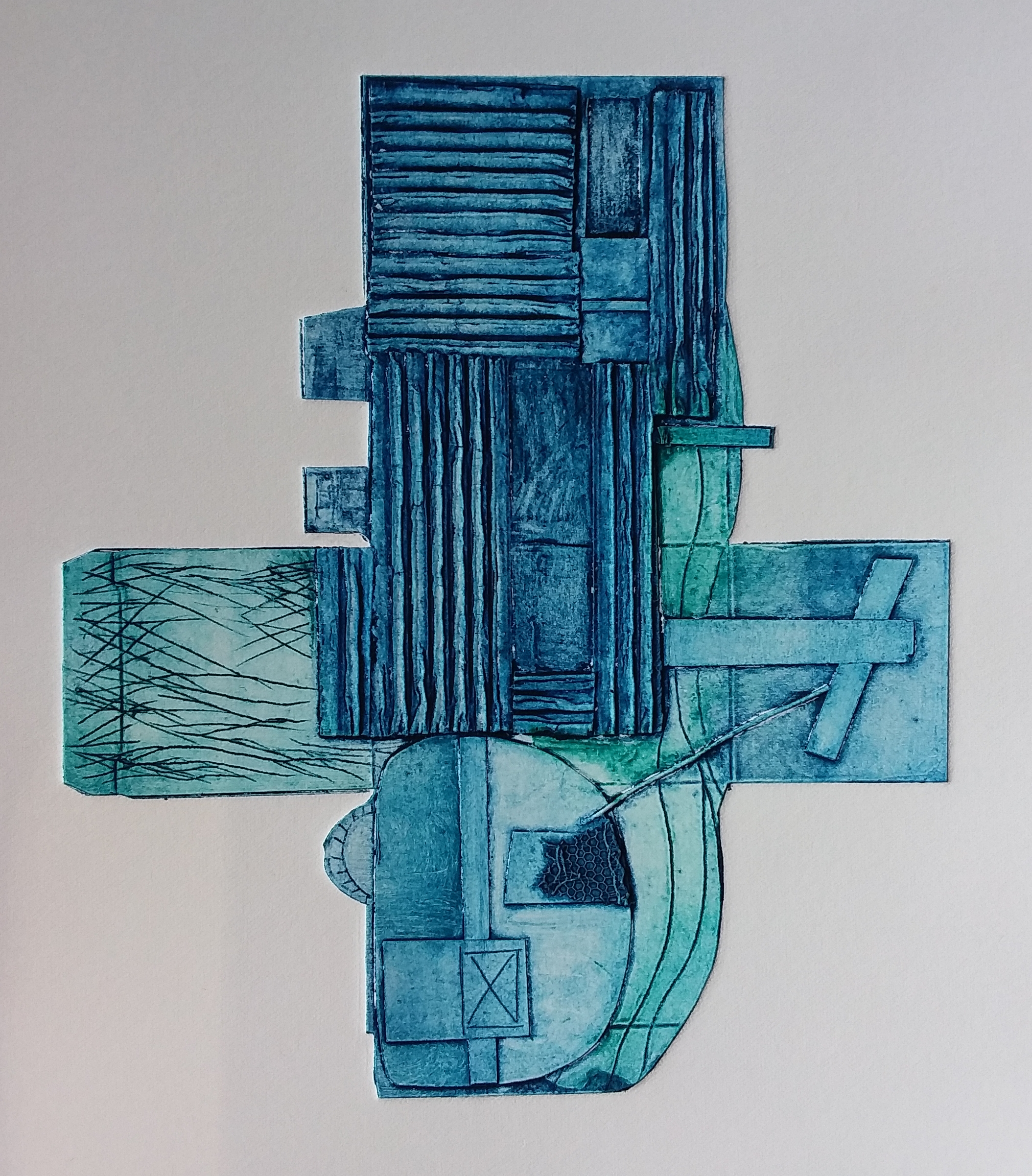 CAMPING © Sally Thrush - collagraph VE/1

LEAF COLLECTION © Sally Thrush - VE 1/3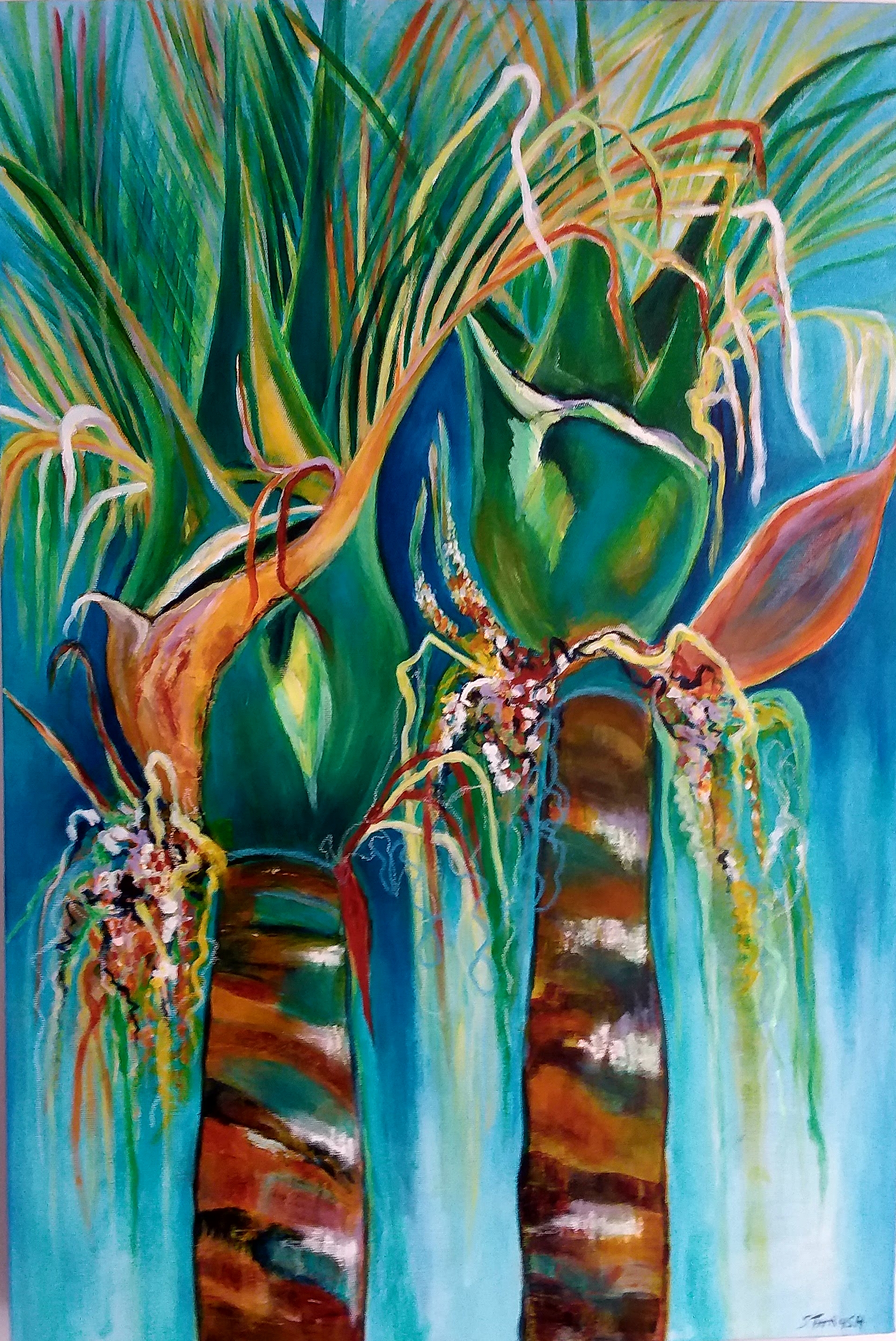 NIKAU STAND © Sally Thrush - Acrylic on canvas