Steve mostly paints in acrylics and has been living in Warkworth for 17 years. He was more into sport in his younger years and worked as a mechanic. However, after living in a small village in Devon UK, he was inspired by an artist's work in the village. With some pointers from the artist, he started to paint as a hobby. He said, "A mechanic needs to put things together correctly or they wont work, but with painting you have the freedom to paint the tree the sky or the clouds how you want them to look". Steve is also a keen photographer.

When traveling in New Zealand, he is constantly inspired by the landscapes and seascapes, and finding places he never knew existed like his painting of the Pancake rocks at Waipu. Also living amongst native bush provides a variety of birds to paint.

He is happy to take commissions to paint your favourite New Zealand place.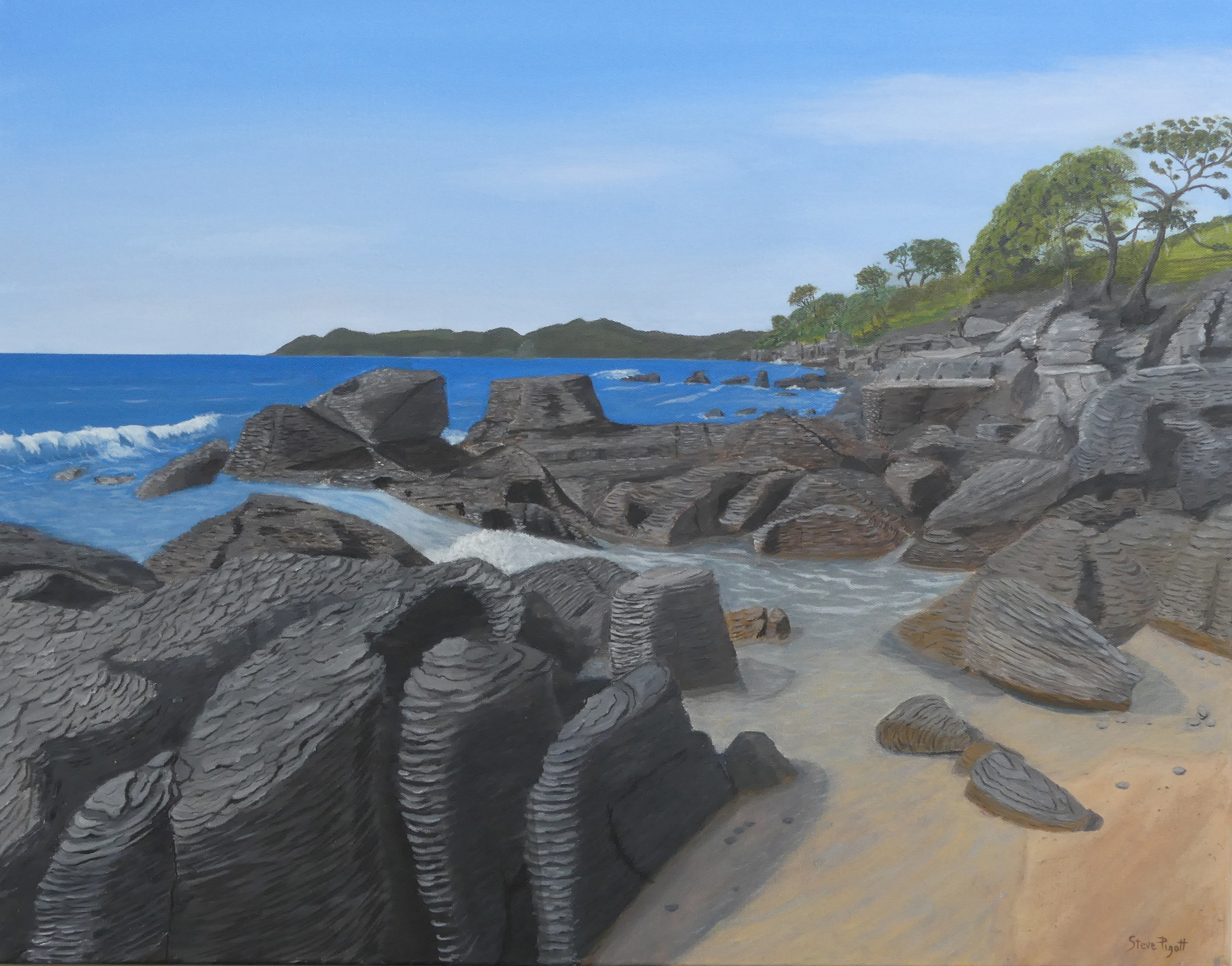 PANCAKE ROCKS AT WAIPU © Steve Pigott 2022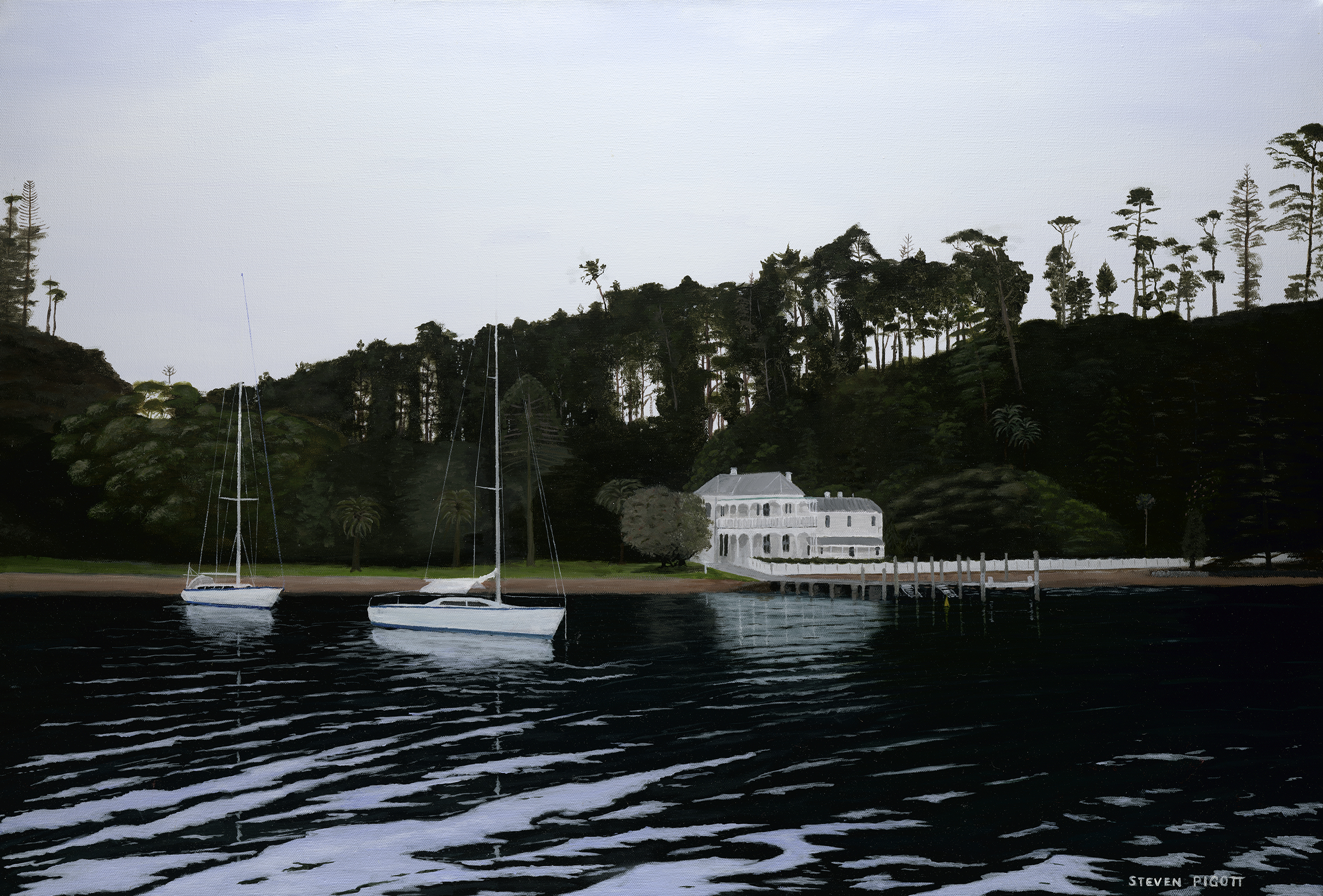 MANSION HOUSE AT KAWAU ISLAND © Steve Pigott 2022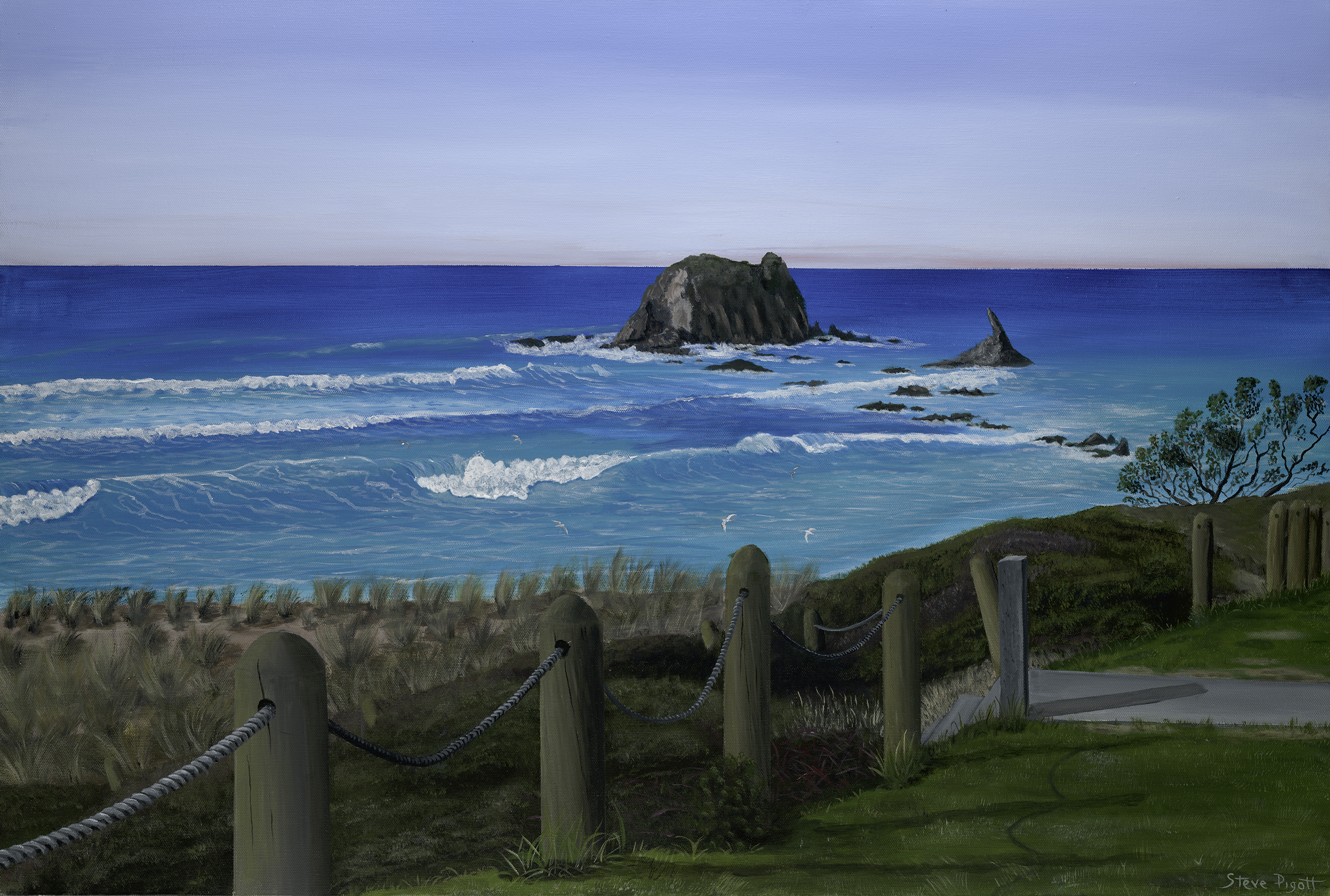 MANGAWHAI HEADS © Steve Pigott 2022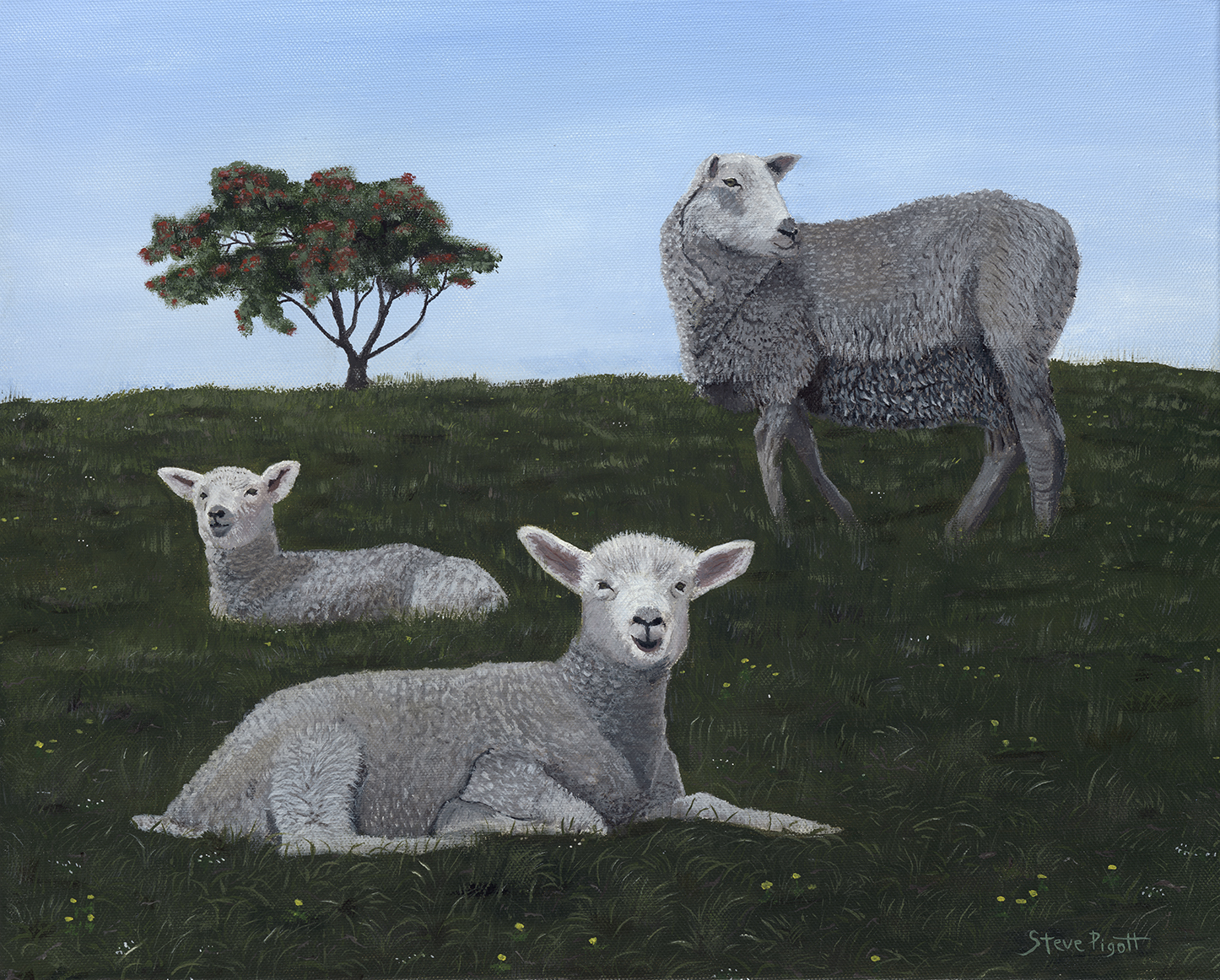 SHEEP AT MARTINS BAY © Steve Pigott 2022