Jewellery, Photography & Sculpture
Welfe Bowyer is an artist based in Mahurangi East, who graduated from the Victoria School of Architecture in Wellington, New Zealand in 2005. He has always been interested in designing three-dimensional forms, irrespective of scale.

An award-winning student (Dulux Architecture & Design Award 2004) and a finalist for the Mari Funaki Award 2018 with his series '2C'/Twice Cast, he simultaneously began experimenting with jewellery design while working in Architecture. This allowed him the perfect medium with which to conceptualise, experiment and create on a different scale.

Predominantly self-taught, in combination with skills courses at Melbourne Polytechnic, Bowyer's jewellery has its emphasis on form and structure, creating hand made textures with common alloys of bronze, silver and gold and combining them in unique ways. He often utilises found objects and plays off the strengths of one material over another to create a language that speaks of time, erosion, memory and how pieces might evolve in the future as they are worn.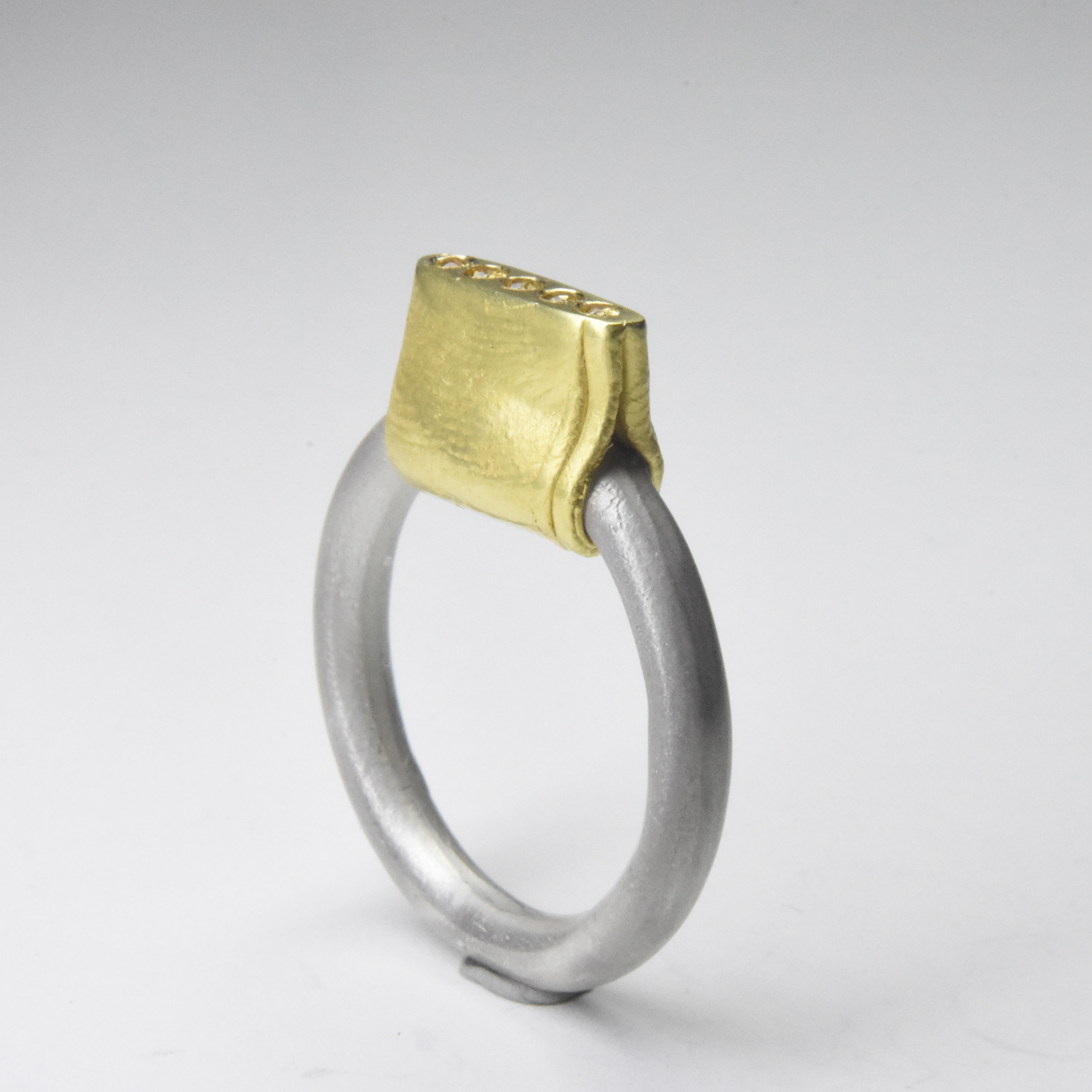 Sterling Silver, 18ct Gold, Sapphires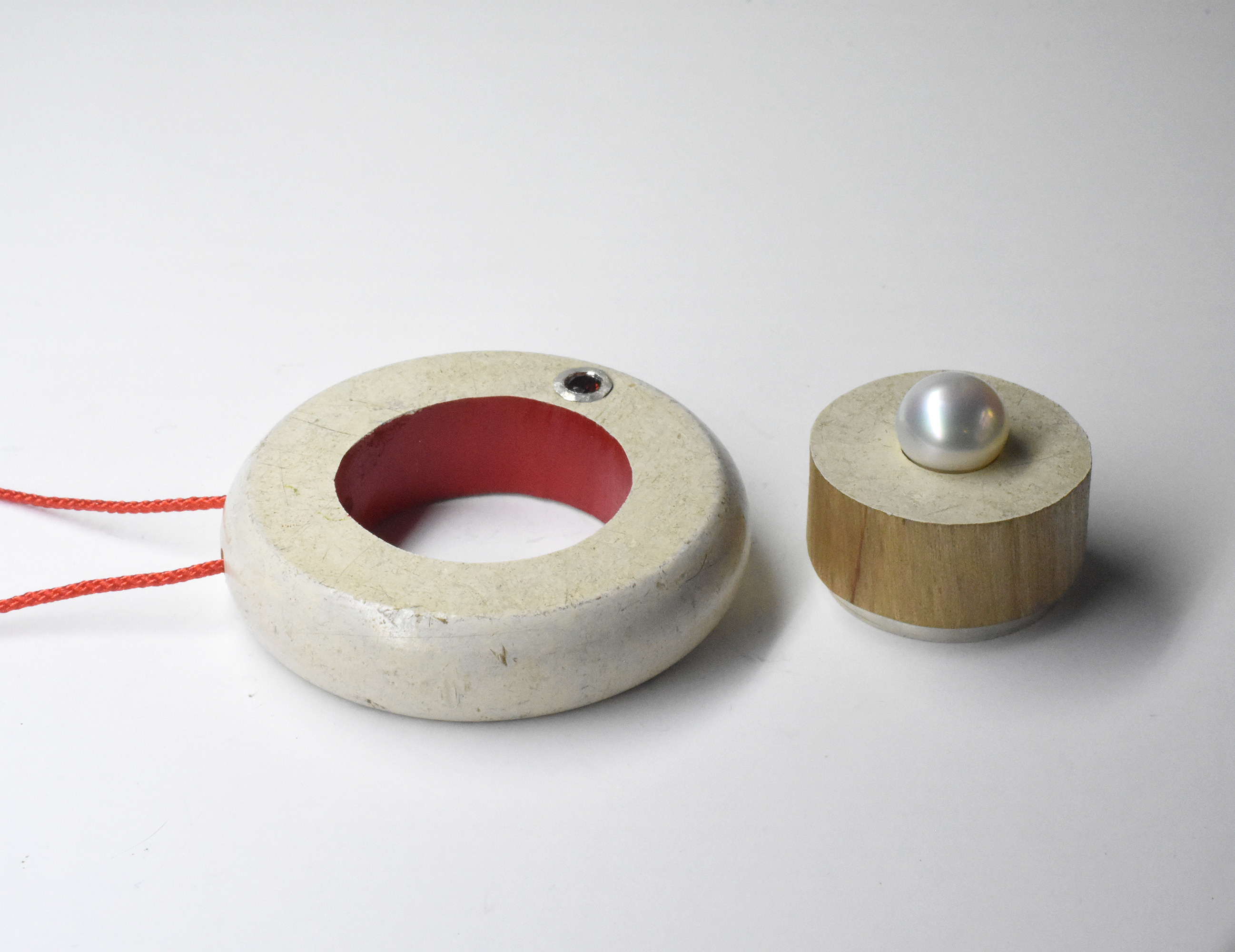 Found Wood, Enamel, Sterling Silver, Garnet, Thread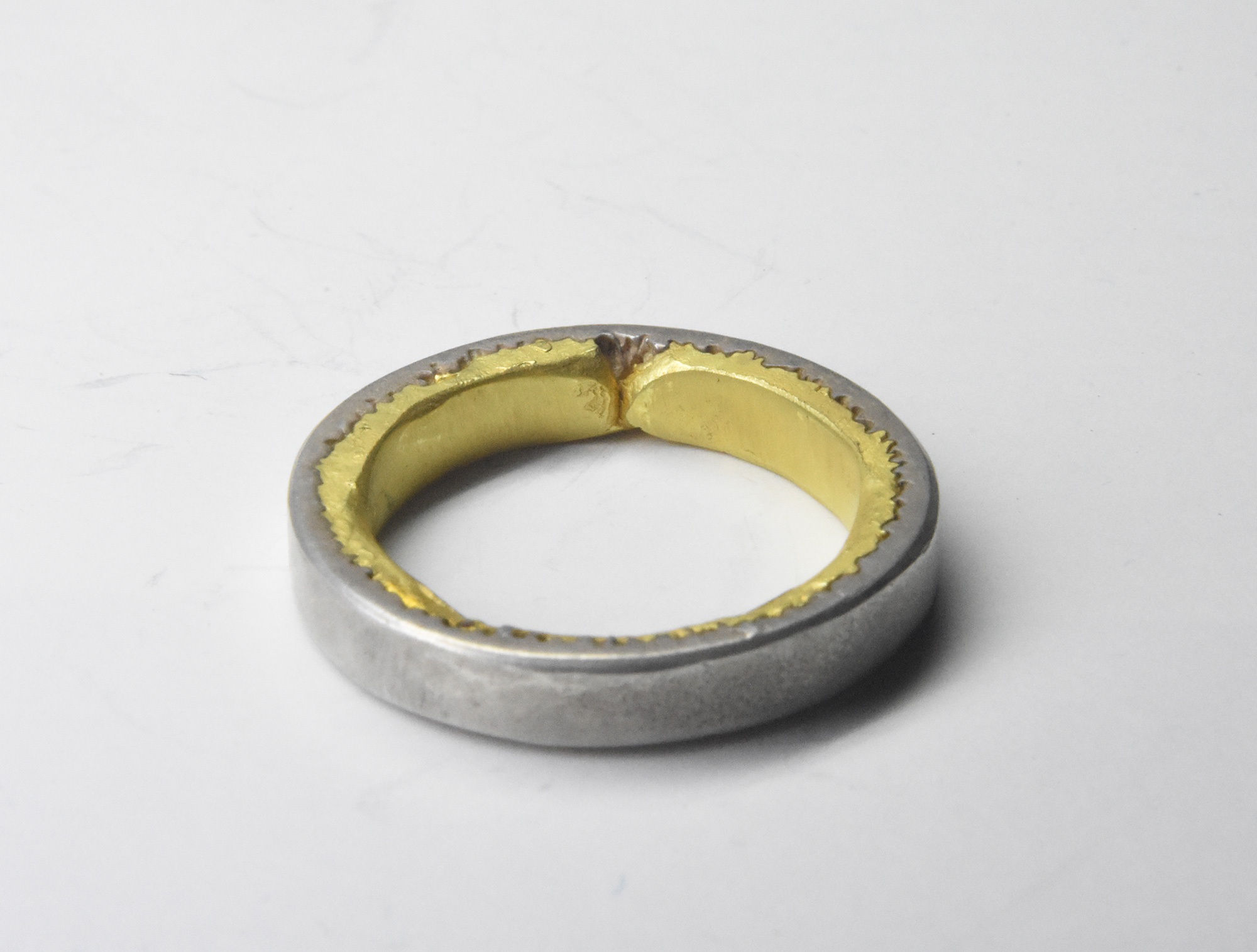 Sterling Silver, 18ct Gold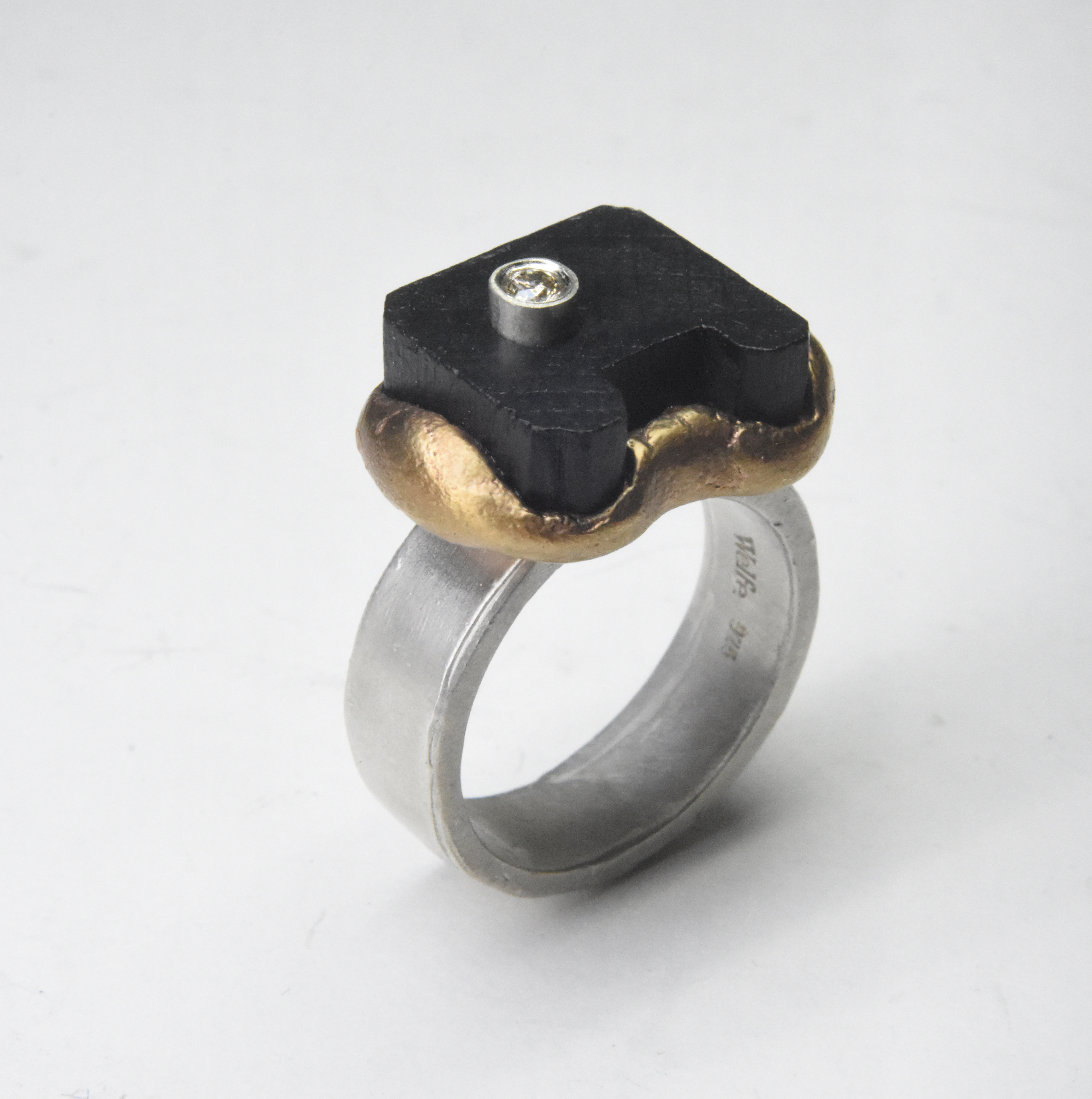 Sterling Silver, Bronze, Found Wood, Enamel, Diamond
February 2022 / Mahurangi Artist Studio Trail / October 2021 / UNCAST (solo) / Craft Contemporary / Melbourne July 2021 / Every Artist Ever / Stockroom Gallery / Kyneton August 2019 / FEAST / Stockroom Gallery / Kyneton July 2019 / I'm So Tired, But I love You (Solo) / E.G. Etal Gallery / Melbourne November 2018 / Do You Copy? / Temp Contemp Gallery / Brunswick August 2018 / Mari Funaki Award 2018 (finalist) / Gallery Funaki / Melbourne November 2017 / OFFCUTS (solo) / Precinct 35 Gallery / Wellington October 2017 / Inimitable / E.G.Etal Gallery / Melbourne November 2016 / Rarer Than Diamonds / E.G.Etal Gallery / Melbourne August 2016 / Microlith part II (solo) / E.G.Etal Gallery / Melbourne March 2016 / Microlith (solo) / Precinct 35 Gallery / Wellington August 2012 / _Utility (craft cubed Victoria) / Stockroom Gallery / Kyneton May 2011 / You Are Here / Stockroom Gallery / Kyneton